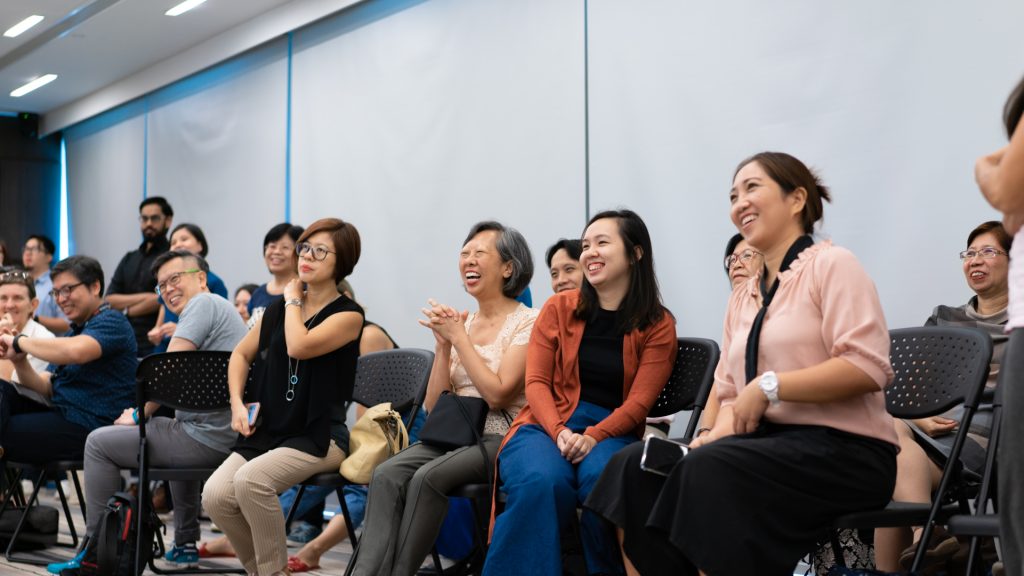 SDEA works in these areas:
Policy Dialogues
Networking
Professional Development
Policy Dialogues
SDEA engages in advocacy through partnerships, consultations, public forums and meetings with institutions and key policy makers locally and internationally. Over the course of more than 15 years, SDEA has worked closely with NAC (National Arts Council), MOE (Ministry of Education), NIE (National Institute of Education), WDA (Singapore Workforce Development Agency) as well as local and international learning institutions and professionals to bring drama education practices in schools and communities to a higher level.
In recognition of our advocacy and professional development efforts, SDEA is the only advocacy body to receive the National Arts Council's major grant for the period from 1 April 2013 to 31 March 2016 and 1 April 2016 to 31 March 2019.
Since 2008, SDEA has been an active member of IDEA (International Drama/Theatre Education Association) and is committed to making drama/ theatre and education accessible, significant and present in the lives of children and young people everywhere. SDEA's work as an advocacy and professional development body has earned recognition from then IDEA President Robin Pascoe as meeting the goals for the development of arts education mapped out in UNESCO's 2nd World Conference on Arts Education Agenda.
Read more about IDEA here.
Networking
Through conferences, networking activities, and events, we enable drama educators, applied theatre practitioners, arts managers, arts practitioners, policy makers, school leaders and community leaders to find new audiences, share ideas, projects, methodologies, experiences and research.
Professional Development
SDEA offers opportunities for drama educators and practitioners to enhance and strengthen their knowledge, skills, competencies and abilities through Continuing Education and Training courses and masterclasses. The courses and masterclasses are facilitated by masters in dramatic art forms and drama pedagogy who have been working in their respective fields for many years.