Career Chats with Jeffrey Tan
Career Chats
In these sessions, participants will meet with our Career Mentors who will get to know you, the work you do, your aims and ambitions, and help you to develop strategies to help you achieve your goals. This could extend to possible career paths, professional development courses, and companies and individuals to connect and work or volunteer with.  Students, graduates, or anyone looking to expand your area of work or to start on a new journey altogether. These sessions are open to all. Our Career Mentors will offer you fresh perspectives. Kickstart your journey today!  Each Session is a group consultation (of up to 5pax) with the Career Mentor. 
13th November - Jeffrey Tan
20th November - Noorlinah Mohamed and Thong Pei Qin
27th November - Sophia Begum Price:
$12 (SDEA members), $15 (non-members)
Dates: 13th, 20th, 27th November 2019
Time: 8-9.30pm
Venue: Lowercase at LASALLE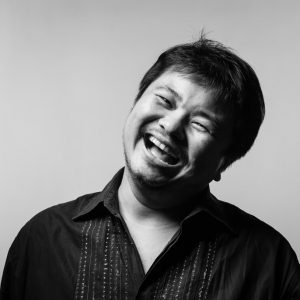 About Jeffrey Tan, Theatre Director, Drama Educator and Creative Producer. He graduated with a BA (Drama) from the Queensland University of Technology and an MA (Drama and Theatre Education) from the University of Warwick.  He has worked full time as Resident Director with The Theatre Practice (1997), Drama Lecturer with LASALLE SIA (1999), Associate Artistic Director with TheatreWorks (S) Ltd (2002), Assistant Director (Festivals) with the National Arts Council (2007) and Assistant Director, Community Arts and Culture Division, People's Association (2012). Since 2016, Jeffrey became an independent arts producer/director.  Jeffrey was also selected as an Arts Fellow for the Singapore International Foundation's 'Arts For Good Fellowship 2018/2019'.  Jeffrey was also selected for the inaugural 'Singapore Producers Platform', a one-year mentorship with Performing Lines Australia, 2018/2019.  Jeffrey just returned from Brisbane from a three weekends season of 'Open Homes' in 15 homes in Brisbane, Australia
Press START to Register.