Career Chats with Noorlinah Mohamed and Thong Pei Qin
Career Chats
In these sessions, participants will meet with our Career Mentors who will get to know you, the work you do, your aims and ambitions, and help you to develop strategies to help you achieve your goals. This could extend to possible career paths, professional development courses, and companies and individuals to connect and work or volunteer with. 
Students, graduates, or anyone looking to expand your area of work or to start on a new journey altogether. These sessions are open to all. Our Career Mentors will offer you fresh perspectives. Kickstart your journey today!  Each Session is a group consultation (of up to 5pax) with the Career Mentor. 
*For 20th November, the sessions with Noorlinah Mohamed and Thong Pei Qin will be held separately.
13th November - Jeffrey Tan
20th November - Noorlinah Mohamed and Thong Pei Qin
27th November - Sophia Begum
Price: $12 (SDEA members), $15 (non-members)
Dates: 20th November 2019
Time: 8-9.30pm Venue: Lowercase at LASALLE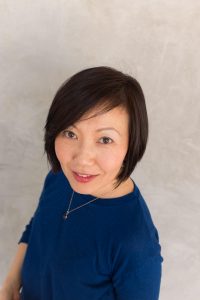 About Noorlinah Mohamed (PhD), Theatre Artist, Arts Educator and Producer Noorlinah is an award-winning theatre actress who is also a teaching artist and creator of public engagement arts projects in Singapore. Since 1988, she has performed with various Singapore theatre companies. Internationally, she has performed in Asia, Europe and the US. In arts education, she has undertaken artist residencies in schools, develops curriculum as well as professional development for teaching artists and teachers in arts pedagogy. As a producer, she has worked on both intimate and large scale arts events, including the Singapore International Festival of Arts (2014-2017), co-creating platforms and works for and with Singapore as well as international artists. Noorlinah is a recipient of the JCCI Cultural Award (2008) and the Women's Weekly Women of our Time Award (2005) for her work in the arts. She obtained her PhD in Arts Education from the University of Warwick in 2003. Presently, she is the Artistic Director of N.O.W., Not Ordinary Work. It is an interdisciplinary public project focusing on women creatives and change-makers.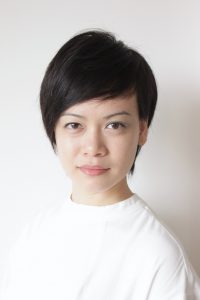 About Thong Pei Qin, Theatre Director & Arts Educator Thong Pei Qin is a theatre director passionate about creating devised and experimental works of social relevance. She holds two theatre degrees, from the University of Essex (M.A. Distinction, Theatre Directing), and the National University of Singapore (B.A. Honours, Theatre Studies). Selected directing credits comprise Super Mermaid(Manipulate Festival 2019, Edinburgh), the outdoor roving BITTEN: return to our roots (2018), When the Cold Wind Blows (Singapore Theatre Festival 2018), Step Outta Line (M1 Singapore Fringe Festival 2018), Maxx The Cat (The Finger Players 2017), Petty People (NUS Theatre Studies 2017), State of Mind (Playground Entertainment 2016), the site-specific Seedy Stories (Saga Seed Theatre 2016) and Between Consciousness (TheatreWorks 2016). Currently based in Singapore, Pei Qin also leads varsity theatre modules as a part-time lecturer. Her directing portfolio can be found at (thongpeiqin.wix.com/livingtheatre) and her official FB Page at (www.facebook.com/thongpeiqin.director/)
Press START to Register