Career Chats with Sofia Begum
Career Chats
In these sessions, participants will meet with our Career Mentors who will get to know you, the work you do, your aims and ambitions, and help you to develop strategies to help you achieve your goals. This could extend to possible career paths, professional development courses, and companies and individuals to connect and work or volunteer with. 
Students, graduates, or anyone looking to expand your area of work or to start on a new journey altogether. These sessions are open to all. Our Career Mentors will offer you fresh perspectives. Kickstart your journey today!  Each Session is a group consultation (of up to 5pax) with the Career Mentor. 
*For 20th November, the sessions with Noorlinah Mohamed and Thong Pei Qin will be held separately.
13th November - Jeffrey Tan
20th November - Noorlinah Mohamed and Thong Pei Qin
27th November - Sophia Begum
Price: $12 (SDEA members), $15 (non-members)
Dates: 20th November 2019
Time: 8-9.30pm Venue: Lowercase at LASALLE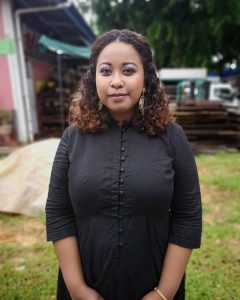 About Sofia Begum, Programmer, Esplanade Sofia Begum has been a programmer at the Esplanade for the past 5 years. Since 2014, she has worked on producing, presenting and developing programmes for young audiences. As part of her work, she also works on developing and nurturing local artists in honing their craft towards creating performances that are pedagogically and aesthetically sound for children and youth. She has worked on Octoburst! - a children's festival, as well as community festivals such as National Day, Pesta Raya, as well as delving into work for Malay Language Theatre. She has also worked on international presentations. She has also produced PLAYtime! an immersive theatre experience for 2 - 6 year olds. Aside from her theatre work, she also works on illustrations for children, and designing activities for them in the Esplanade's PIP's PLAYbox. Currently, she is almost completing a Masters in Education (Drama) at the National Institute of Education.
Press START to Register