Celebrate Drama 2020: Principles, Process, Practice! (POSTPONED)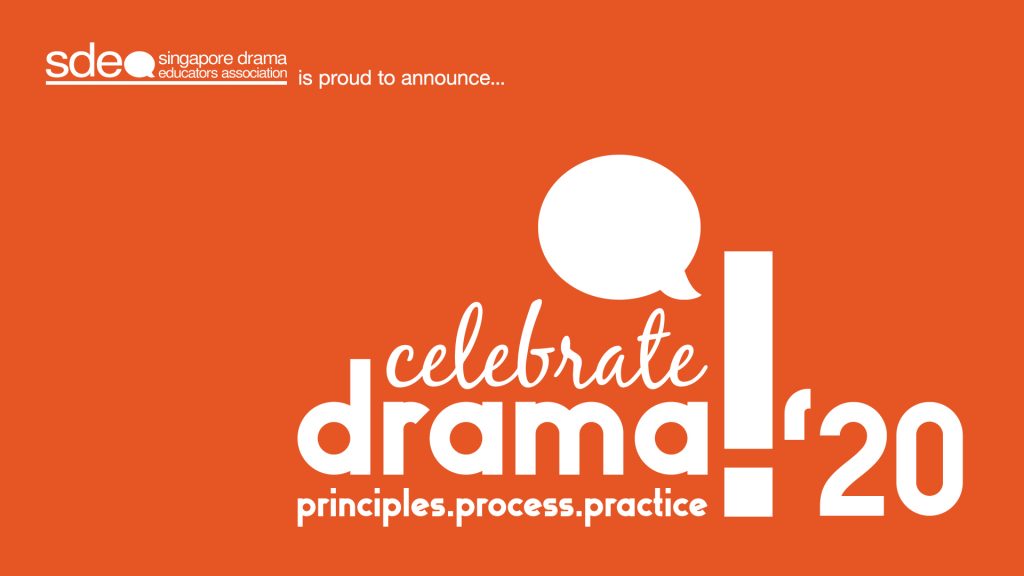 Postponement of Celebrate Drama 2020 in light of COVID-19
In light of recent developments regarding the COVID-19 virus, the SDEA Committee has decided to postpone Celebrate Drama 2020 until further notice for the safety and comfort of everyone involved. We kindly seek your understanding and apologise for any inconvenience caused. The committee is currently looking into postponing the event to later this year. We would like to thank you for your support for SDEA and for Celebrate Drama 2020, and we sincerely hope that you will be able to join us in the future when a new date is set.   
---
If you have any questions, please do not hesitate to contact us at 63456997 or at projects@sdea.org.sg. Celebrate Drama is back in May 2020! Looking for a platform for your students to learn more about the devising process? Hoping to find an alternative to competitive platforms and wish to expose students to a supportive learning environment? Join us at Celebrate Drama, SDEA's biannual youth and community festival bringing together the combined efforts of teachers, artists, youths and the community who do interesting and meaningful work with drama!
---
Celebrate Drama 2020: Principles, Process, Practice!
The theme of this edition of Celebrate Drama is Principles, Process, Practice!. Students from multiple schools will learn the principles, understand the process, and practice multiple approaches to devised theatre shared by 5 different professional drama/theatre practitioners.
What to look forward to
Students can look forward to learning different styles of collaborative theatre making first-hand from professional drama/theatre practitioners in a workshop - *Principles, Process, Practice!**.* Equipped with their new skills, they will collaborate with peers from other schools, devise, then perform in 10 in a Bag - 10 minutes, 10 stimuli, 1 bag! The celebration ends with students engaging in a guided group reflection and sharing with drama/theatre practitioners, where they can enquire about their practice and the prospects of being a practitioner in the industry.
For a more detailed programme, click on the box above. Students will get the opportunity to...
Collaborate with new friends to devise a brand new piece of theatre, encouraging social emotional learning and ingenuity in performance-making on a shoe-string budget
Learn, share, and appreciate a multitude of approaches to creating theatre from professional drama/theatre practitioners
Perform an original performance in a fun, low pressure atmosphere of camaraderie at the sharing
Click here to register
---
Meet the Facilitators
This Celebrate Drama, we are shining the spotlight on the principles, the process, and the practice of different professional drama/theatre practitioners and their multiple approaches to devised theatre. [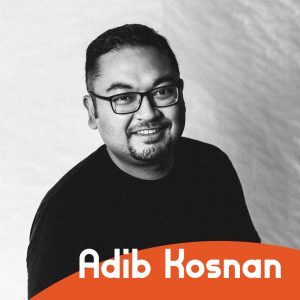 Adib Kosnan has been creating works in the Singapore theatre scene as an actor, playwright and director since his first production in 2003. He is also an educator and a regular facilitator for interactive and forum theatre productions. He has worked with TheatreWorks, Checkpoint Theatre, The Necessary Stage, Drama Box, Teater Ekamatra and Teater Kami among others. He has also been nominated for the Life Theatre Awards for best script in 2018 (28.8 by Teater Kami) and for best supporting actor in 2019 (0600 by Ground-Z0). Adib enjoys the collaborative nature of theatre and is especially interested in improvisation and forum theatre. He is currently an Associate Artist at Checkpoint Theatre. He is also a founding member of Singaporean playwright collective Main Tulis Group.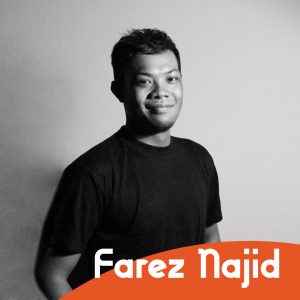 Farez Najid was trained in Lasalle College of the Arts for 2 Years. His work's as a performer include "Tanah Air" (Drama Box, 2019) "Tiger of Malaya" (Teater Ekamatra 2018), "Prism" (Toy Factory Productions 2017), and "The Rubbish Prince" (Three Pumpkins: 2018,2019,2020). He has run numerous over-night camps and youth workshops during his 2 year tenure with a non profit organisation, Ground Up Initiative and WOW Kampung and is an active Drama Facilitator. Recently Farez Najid embarked on a new journey as a facilitator for Let's Go Play Outside. He also dives into the world of Dungeons and Dragons during his free time as a Lvl 7 Bard.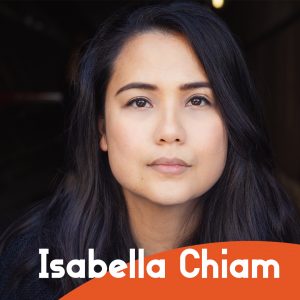 Isabella Chiam is an actor, puppeteer & theatre practitioner based in London & Singapore. Trained at RADA, Isabella's recent theatre credits include Beside Ourselves (M1 Fringe), Fantastic Mr. Fox (SRT), and Snow Queen (Polka Theatre). She has performed internationally, collaborating in cross-cultural productions across Asia & Europe. Isabella was twice-nominated and won for 'Best Ensemble' at the Life! Theatre Awards and is a National Arts Council (SG) Arts & Heritage Scholar. Isabella also has a deep interest in movement, collaborative theatre-making & actor training. She is an adjunct lecturer at the Nanyang Academy of Fine Art, and is invested in cultivating wiser, kinder generations of theatre-makers and actors in Singapore. She strongly believes that theatre is a powerful tool for empowerment and social change, and is proud be a part of theatre collectives Five Stones Theatre and UP, creating meaningful work for children. Isabella will be premiering her new work commissioned by NAC under the AYN programme in March, and joins The Theatre Practice as Associate Artist for 2020.
Michelle is a writer and drama educator. As a playwright her work has been produced by several local theatre companies, including Cake Theatrical Productions and Singapore Repertory Theatre. Her last play, I am trying to say something true, was commissioned as part of the Esplanade Studios 2018 season. Currently Michelle teaches in the theatre department at the School of the Arts.  
---
Teacher Training Workshop
At Celebrate Drama 2020, there's something for teachers as well! Before the festival begins, Drama Teachers-in-Charge from participating schools will get a rare chance at professional development and participate in a workshop led by drama/theatre practitioners. This is your chance to experience what your students will be going through. SDEA will also be conducting a session on doing a learning needs analysis and going through a buying guide overview for your drama club so that you can match the needs of your students with suitable drama educators and trainers out there!
For a more detailed programme, click on the box above. Click here to register
---
Make 2020 a meaningful and fruitful year for your drama club, and join us at Celebrate Drama 2020: Principles, Process, Practice! If you are interested to find out more, drop us an email at office@sdea.org.sg or contact us at +65 6345 6997. We hope to see you and your students at the festival!
---