Commedia dell'Arte Masterclass for Teaching Artists is back!
On 11 – 12 Nov 2017, Marco Luly facilitated two masterclasses on Commedia dell'Arte packaged as a masterclass weekend package. The introductory masterclass, 'Commedia dell'Arte for Teaching Artists' attracted educators new to Commedia dell'arte while the advanced masterclass: '__The market of stories: stories, dialogues, monologues with the characters and the masks of Commedia dell'Arte' were intended for participants who have already completed the introductory session.
The positive feedback from participants of the 2016 run of the 'Commedia dell'Arte for Teaching Artists' masterclass motivated the committee to invite Marco Luly back for new audiences to experience the clarity and simplicity in his training methodology.
The advanced masterclass was also an opportunity for participants to deepen their engagement with the artform and gain confidence in playing the different characters of Commedia dell'Arte through devised scenarios. T
he masterclass has succeeded to reach out to new audiences. Out of 20 participants of the introductory masterclass, 9 were new to SDEA. A participant from Marlborough College Malaysia travelled to Singapore to attend the masterclass.
Other educators from Overseas Family School shared that they were teaching Commedia dell'Arte as part of the curriculum in their schools and relished this opportunity to train and learn from a master of the artform.
---
Following an over-subscribed masterclass last October, SDEA is pleased to welcome back Commedia dell'Arte master - Marco Luly! This November, Marco will be facilitating two exclusive masterclasses for drama educators, directors and artists. Commedia dell'Arte offers a very valuable training in improvisation, comedy, mask and pantomime. Furthermore, the discipline improves self-awareness and participation in group work. When asked in an interview what kind of "raw materials" an actor must possess in order to play Commedia dell'Arte, Marco answered:
"Flexibility and ability to interact. Commedia dell' Arte is first of all an "actor's form of theatre" meaning that the actor is at the very center of the stage, the most important element in the show. Actors must be ready to improvise, aware that they are working in a team and ready to help or go along with the others' improvisations. Commedia dell' Arte actors must work with their brains as well as with their bodies."
Introductory Masterclass: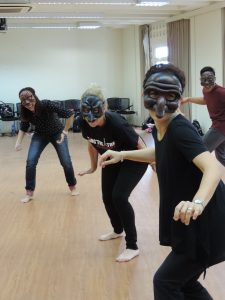 Commedia dell'Arte for Teaching Artists
11 Nov 2017. Saturday. 9.30am to 4.30pm
The masterclass introduces the main features of Commedia dell'Arte such as humour, improvisation, mime, use of masks and voice modulation for those new to the tradition. Participants will take part in activities that cultivate self-awareness and precision in the use of gestures and voice as a well as improve participation in group work.
Advanced Masterclass: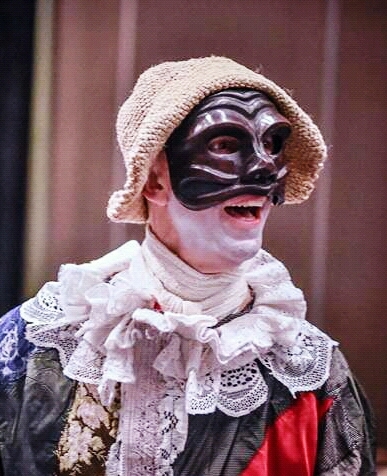 The market of stories: stories, dialogues, monologues with the characters and the masks of Commedia dell'Arte
12 Nov 2017. Sunday. 9.30am to 4.30pm
In this special follow up session, participants will get to explore how the tradition of Commedia dell'Arte and their own cultures and theatrical background can spark original new characters and devise their own scenarios and lazzi on the rehearsal floor. *To attend the advanced masterclass, participants must first complete the Introductory Masterclass: Commedia dell'Arte for Teaching Artists.  
About Marco Luly
Marco is the founder, Artistic Director and writer for Luoghi dell'Arte in Rome. Since 1993, he has led his company to perform and lead workshops in Asia, Europe and America. Marco has conducted classes and lectures on the history and techniques of Commedia dell'Arte and worked in cross-cultural productions with students and actors in many countries. He specialises in the production of Commedia dell'Arte, Medieval Theatre and of plays by the Father of Italian Comedy, Carlo Goldoni. His commitment to reviving this unique form of theatre has won acclaim as he continues to adapt and contemporarise medieval and renaissance period manuscripts in his performances.
Date    : 11 November 2017, Saturday (Introductory)/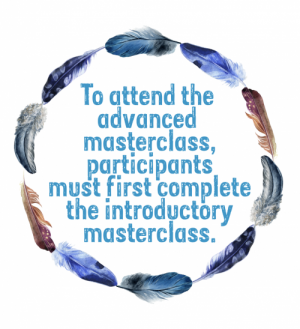 12 November 2017, Sunday (Advanced) Time   : 9.30am to 4.30pm, Registration starts 9am Venue : Goodman Arts Centre 90 Goodman Road Block B, #03-11 Multipurpose Room 2 (Getting to the venue)
Introductory or Advanced (applicable to past participants)
Cost    : $220 (SDEA Member), $280 (Non Member)
Introductory & Advanced Package
Cost    : $400 (SDEA Member), $500 (Non Member)
Participants are to come in comfortable clothes
Enjoy 10% off for bookings of 3 participants or more
For booking of 3 participants & above, please email to office@sdea.org.sg
For local schools, payment can be made through IFAAS. Please email school and participants' details to office@sdea.org.sg.
Feedback from past participants:
I like the step-by-step approach and the clarity in Marco's instruction which helps me imagine how I can conduct these lessons in class.
Marco is a skilful trainer and in the introductory class, taught the basics of body movement before moving to how the character types move and interact with others.
As the trainer demonstrated and showed us the movements, it was easier for us to follow. I appreciated the discussions and 'talk about' sessions after every exercise.