Connections 2019: Communicating Through Object Puppetry (Postponed Until Further Notice)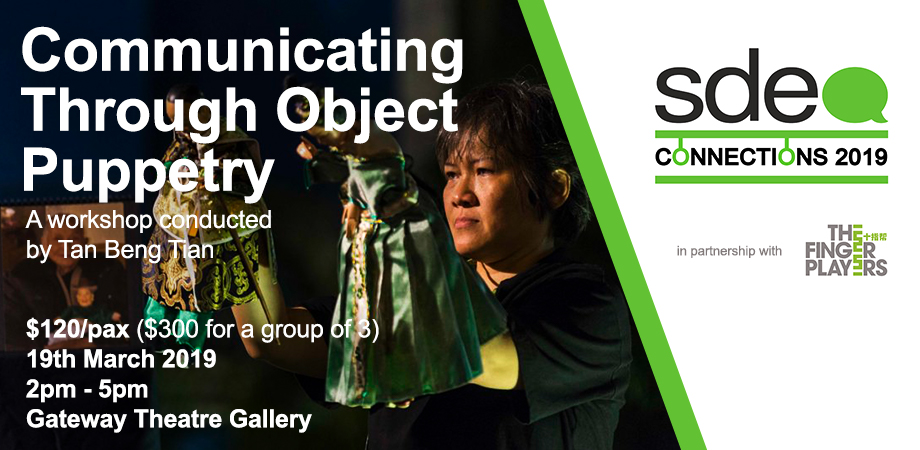 [This workshop has been postponed until further notice. For enquiries, please contact us at projects@sdea.org.sg. Thank you!]  
A workshop aimed at creating a more inclusive classroom.
Join us for Communicating through Object Puppetry, a workshop conducted by Tan Beng Tian, SDEA member, artistic director of The Finger Players, and director of Not In My Lifetime?.
How can everyday objects be animated to aid communication with our students? How can puppetry help in building social-emotional skills? With 80% of students with special needs in mainstream schools, and the remaining in special educational schools, what can educators in both learn from one another?
Don't miss this fantastic opportunity for educators in both mainstream and special schools to come together and explore puppetry in the classroom!  
$120/pax ($100/pax for a group of 3)
19th March 2019, Tuesday
2pm - 5pm
Gateway Theatre Gallery  
Click here to register, or drop us an email at projects@sdea.org.sg
*This event is only available for mainstream and SPED school educators.
*Do let us know if you require specific access requirements. Sign language interpreting will be provided upon request.
Photography by TuckysPhotography.