Connections 2019: Working Towards Inclusivity In Education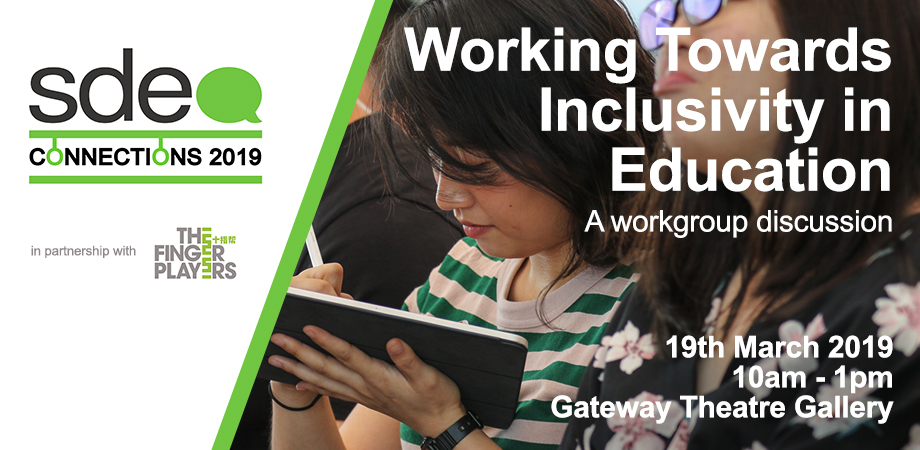 A workgroup session on creating concrete solutions for inclusivity in education.
In February, Connections 2019 had our first panel discussion. A fruitful dialogue ensued, and now we find ourselves thinking, "What's next?" Join us for a work group session, where we look at the issue of inclusivity in our education landscape from different perspectives. Applied drama activities will be used to explore gaps and solutions.
The discussions in the work group will be crafted into a report to be published. With your valuable experience, insights, and research, we can all play a part to make Singapore's education landscape more inclusive. If you are an educator, a researcher, a parent, a person with disability, or just someone who truly believes in an inclusive education landscape, join us. The work group will be conducted by applied drama practitioner Michael Cheng.
Free Admission
19th Mar 2019
10am to 1pm (registration at 9:30am)
Gateway Theatre
Organised by Singapore Drama Educators Association in partnership with The Finger Players.
*Do let us know should you require specific access requirements. Sign language interpreting will be provided upon request.