Connections 2020 - Digital Arts Engagement: Zoom Ahead or Hit Pause?
SDEA Connections 2020 - Digital Arts Engagement: Zoom Ahead or Hit Pause?
COVID-19 has pushed artists into the digital space, which has been both a boon and a bane. Patrons and practitioners have been sorely missing our theatres and our studios begging the question – should we Zoom Ahead or Hit Pause?
Join us for a diverse panel discussion on these issues, consisting of Dean for the Centre for Lifelong Education at NAFA Dr. Jeffery Tan, newly minted Co-Artistic Director Myra Loke, founder of drama education company Nora-Neo Crothers, multi-disciplinary artist Irfan Kasban, creator of hit drama Lion Moms Jean Yeo, and aspiring theatre maker and student Shema Shadila. The panel will be moderated by Applied Drama Educator, entrepreneur, and parent Oniatta Effendi.
Their discussion will be based on a series of focus groups with artists, producers, educators, parents, students, and executive decision makers.
Together, they will share their experiences, expectations, and hopes for digital arts engagement, especially in this extraordinary time.
Event Details
Price: Admission is free by Registration*
Date: Friday, 24th July 2020
Time: 8:00pm – 9:30pm
*The session will be hosted as a Zoom Webinar, and will not be streamed live on Facebook.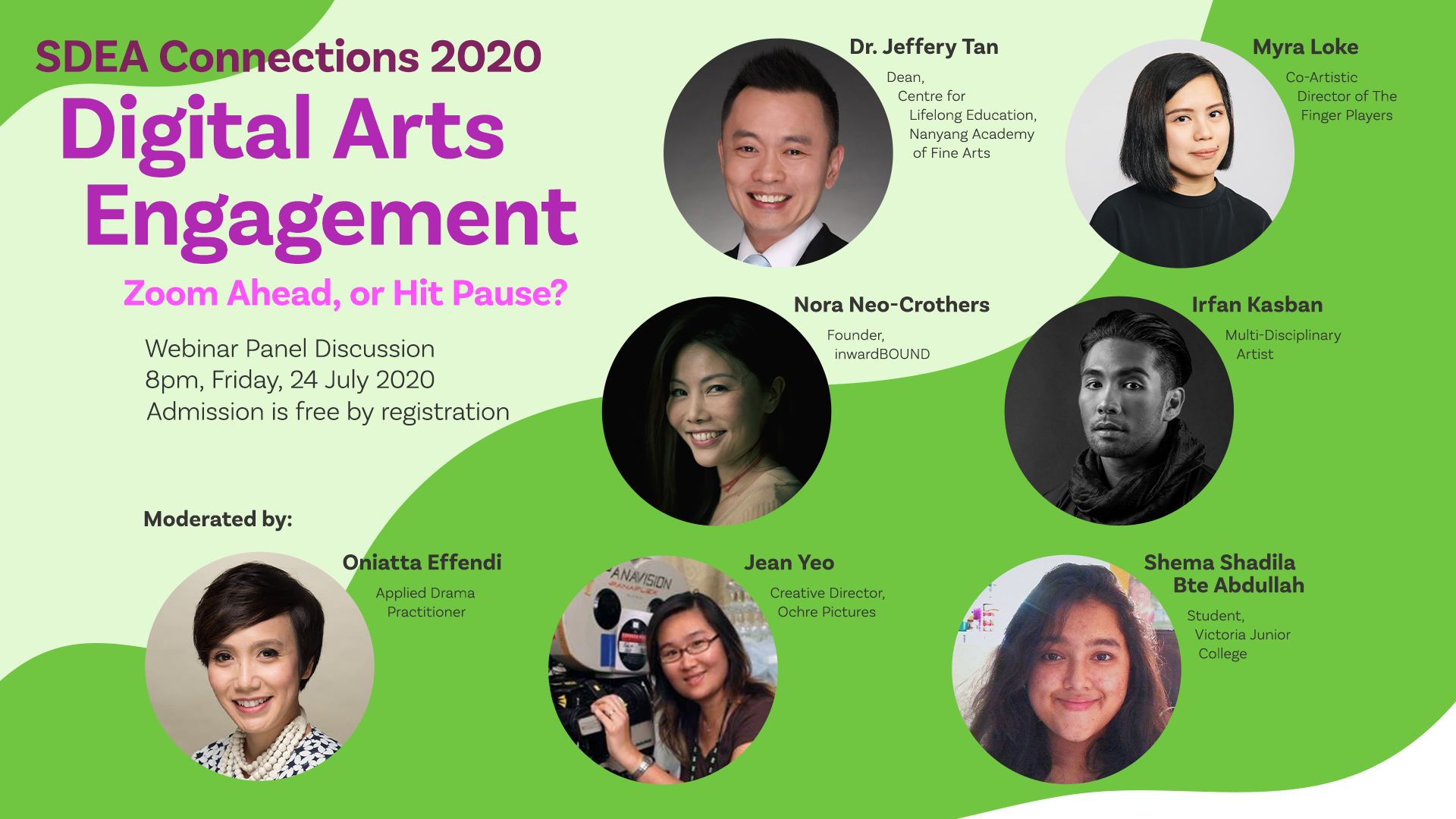 ---
Panellists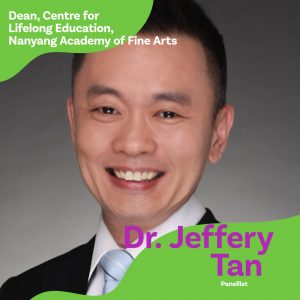 Dr. Jeffery Tan Dean, Centre for Lifelong Education, Nanyang Academy of Fine Arts
Jeffery's theatre and arts management skills were honed during his tenure as Resident Director of The Necessary Stage. As a key member of this major arts company, Jeffery was often described as the enfant terrible of Singapore theatre. Under the moniker "Jeff Chen", he has directed numerous productions that have generated enthusiastic discussion in the theatre industry since 1998. His latest projects include LIFT: Love is Flower The (2013) which was a recipient of the National Arts Council's Art Creation Fund and presented by Theatreworks. In 2015, at the invitation of Esplanade - Theatres on the Bay, Jeffery directed a restaging of Kuo Pao Kun's Descendants of the Eunuch Admiral to critical acclaim. During his time with The Necessary Stage, Jeffery was also directly involved in various aspects of arts management, including devising creative strategies in programming, marketing, publicity, audience development and fund-raising. He programmed and managed a quarterly platform for cutting-edge performing arts and a series of forums on cultural issues that ran for eleven instalments. Over the course of running this programme, Jeffery had the privilege of collaborating with many acclaimed artists such as Amanda Heng, Heman Chong and Susie Lingham. In addition to his roles as theatre director and arts manager, Jeffery is a committed educator. He has developed syllabi and taught arts management, arts policy, theatre, film and cultural studies at National University of Singapore, Nanyang Technological University, National Institute of Education, Ngee Ann Polytechnic and various secondary schools. He has also been invited to deliver guest lectures and keynote speeches at University of Northern Colorado, Hong Kong Baptist University and Burapha University. Since 2015, Jeffery has worked at Nanyang Academy of Fine Arts (NAFA). As the Vice Dean of its School of Arts Management, Dance & Theatre, he managed the Arts Management and Theatre Programmes and redeveloped the degree and diploma courses. In July 2020, Jeffery will assume the position of Dean of NAFA's Centre for Lifelong Education. He looks forward to contributing towards the reskilling and upskilling of Singapore's arts professionals in this new position.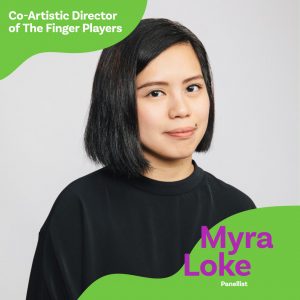 Myra Loke Co-Artistic Director of The Finger Players
Myra Loke is a puppeteer, actor, educator, designer and theatre-maker. She started her journey in Singapore's theatre 13 years ago when she co-created and participated in ARTivate (Pioneer Batch), a youth wing of Drama Box Ltd. Now, Myra is the Co-Artistic Director and a member of the artistic core team of The Finger Players. She has since performed in Framed, By Adolf, The Spirits Play, ITSY- The Musical, The Flying Dutchman, Turn by Turn We Turn and several others. Myra also works very closely with The Finger Players as a props-maker and puppet designer. In 2017, Myra co-created "You Can Reach The Sky", Singapore's first immersive theatrical experience for babies. In 2018, Myra co-founded an arts collective, The Wanderlings, where she continues her work in engaging young people and people with special needs.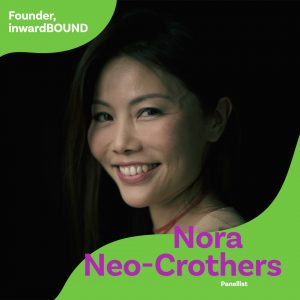 Nora Neo-Crothers Founder, inwardBOUND
Nora Neo-Crothers is the founder of inwardBOUND. Since 2005, inwardBOUND has use drama to inspire confidence and empower creative change in youth.  She believes in the transformative power of drama which has, over the years, evolved into the core of her work with youth in schools. Her vision is to see her drama programs making a difference, allowing participants a safe space to rehearse for life.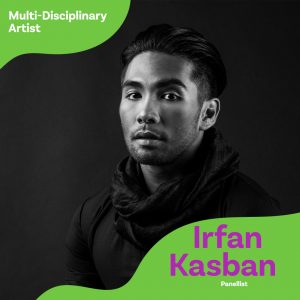 Irfan Kasban Multi-Disciplinary Artist
Through writing, directing, designing, and performing, Irfan Kasban hopes to create intricate works as a way to make sense of his time in this universe. A freelance professional since 2006, Irfan's curiosity has guided his artistic trajectory, in various mediums and disciplines. He is motivated by our daily struggle to find peace, which has spanned across space and time. Irfan is an Associate Artist with Teater Ekamatra since 2011, and was an Associate Artist with The Theatre Practice in 2019. Currently he is interested in performance as ritual healing.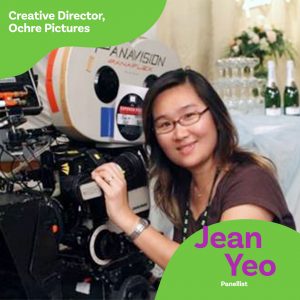 Jean Yeo Creative Director, Ochre Pictures
Jean is the creator for two of Singapore's highest rated English drama series Lion Mums and Last Madame in 2019. A veteran writer and producer, Jean has been involved in some of Singapore's most iconic projects including Growing Up, Triple Nine and Moulmein High as well as award-winning documentaries on National Geographic and Discovery. Jean spearheaded Ochre Pictures, an independent production company focusing on quality content in various genres. As an active member of the media Industry, Jean was also the Founding Vice President for AIPRO.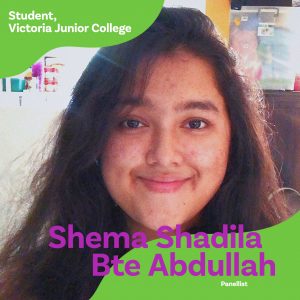 Shema Shadila Bte Abdullah Student
Shema is a 17 year old drama student from Victoria Junior College. On the panel, she will be sharing from her own perspective as a student, her views on arts engagement.  
Moderated by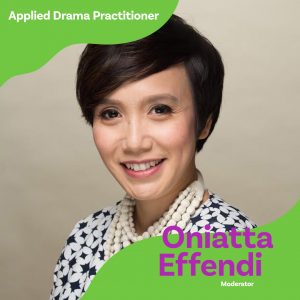 Oniatta Effendi Applied Drama Practitioner
Oniatta is an educator with over 20 years of experience in the classroom. A strong advocate of the Arts and an active applied drama practitioner, she believes in the transformative nature of drama, especially with vulnerable communities. She has worked with ex-offenders with addiction issues in a halfway house, youth offenders in juvenile rehabilitative spaces, youths in welfare homes as well as youths with special needs. Oniatta was a full-time lecturer at Singapore Polytechnic with the Applied Drama and Psychology programme. She was last teaching at Nanyang Academy of Fine Arts as a Senior Lecturer in the Theatre department where she had conceptualised and led students on their first Overseas Immersion Programme in Yogyakarta in 2019. Oniatta finds absolute pleasure in Batik. She founded Baju by Oniatta – a clothing line, dedicated to revive Batik by reinventing the way it is worn and appreciate, and has recently opened a boutique called Galeri Tokokita to house her collection of batiks and batik apparel. Oniatta is a proud mother of 5 children.