Connections II - Workshop & Forum: Performances & Arts Education in Schools
Registration is closed.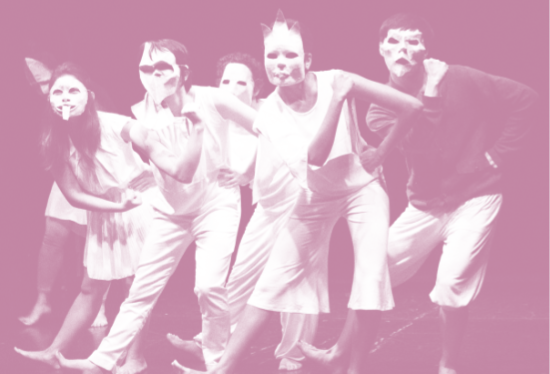 Connections Workshop: Creating Performances – Short & Sweet
Teachers and trainers are often tasked to create short but complete performances with their students for different school events. How does one create these with imagination and craft, within limited school resources and time, and in the process, allow all involved to have fun, to learn and to grow? These two workshops led by experienced facilitators offer two possible methodologies. Recommended for teachers and drama practitioners who want to create performances with students.
Workshop 1: Devising Strategies facilitated by Patricia Toh
This workshop is designed for teachers keen on devising through the use of images, the body and the environment. Participants will learn strategies to generate material and create staging compositions, as well as understand the nature and possible challenges of devising.
About Patricia Toh
Patricia Toh, recipient of Shell-NAC Arts scholarship, is an international performer, performance maker and drama educator. Her interest lies in working on, with and about the body. She is currently undergoing her post graduate studies where she looks at the subjectivities of theatre artists working in schools. Her performing works to name a few are 100 Years of Solitude (Zuni Icosahedron, Danny Yung), Wo(men) (Checkpoint Theatre), Crab Flower Club (Toy Factory) and Drift (Drama Box).
Workshop 2: 15 Minutes of Drama facilitated by Marianne Sim
This workshop invites participants to have hands-on experience in exploring written text. Through exploration of characters, their dynamics and bringing them to life; through the use of drama strategies and theatre conventions, participants will use dramatic text to make performance meaningful and relevant to young audiences.
About Marianne Sim
Marianne Sim started her career as a Literature teacher and after graduating with an Advanced Postgraduate Diploma in Drama and Drama Education from NIE, she has been devoted to teaching Foundation Drama and GCSE 'O' Level Drama ever since. Marianne also directs and performs. Her recent works includes a devised performance with teachers and students titled Just Stressed Lah (2012) and with Madrasah Al-Irsyad students tilted Project OTL presented at the SDEA Theatre Arts Conference 2013.
---
Connections Forum : Competitions in Arts Education – Good or Bad?
Join our panel of guests from various arts and educational organisations as they take on the topic of arts competitions in schools. Do medals and accolades serve the school or serve to build the learning for participants? What are the effects of competitions on students and teachers and what real purpose do competitions want to achieve.
Panelists
Mr Alvin Tan, Founder and Artistic Director, The Necessary Stage
Ms Drizzle Poh, Assistant Director, Arts Education, National Arts Council
Ms Nora-Neo Crothers, Director, inwardBOUND
Ms Rosemary McGowan, Freelance Theatre Practitioner, Drama Educator and SDEA Member
Moderated by
Mr Jeffrey Tan, Theatre Director and SDEA Member
About the Workshop and Forum
Time : 10am – 1pm (Workshop), 2pm – 4pm (Forum)
Programme
10am – 1pm – Workshop 1: Devising Strategies
10am – 1pm – Workshop 2: 15 minutes of Drama
1pm – 2pm – Lunch Break
2pm – 4pm – Forum: Competitions in Arts Education – Good or Bad?
Price: (Workshop + Forum) SDEA Member : $60; Non SDEA Member : $100 Registrants for either of the workshops will receive a complimentary pass to the forum discussion.
Price: (Forum only) SDEA Member : Complimentary; Non SDEA Member : $10 Schools who wish to make payment via e-Invoicing, please email us at office@sdea.org.sg and furnish us with participants' name, position, email and contact number for registration.