Devising Workshop in conjunction with Goodman Arts Centre Open House
Registration is closed.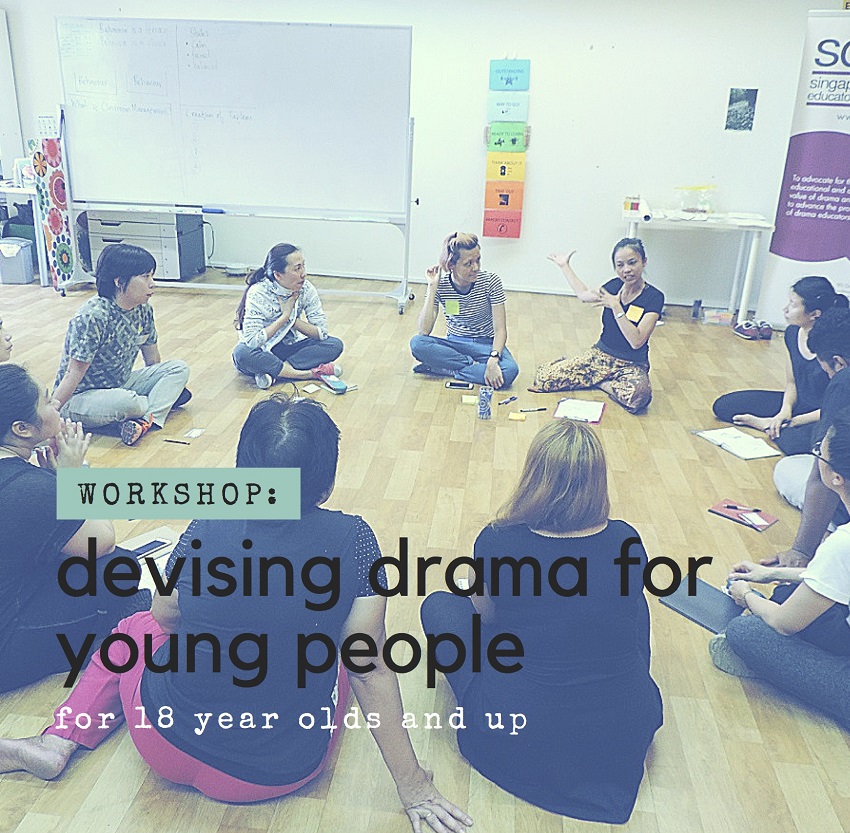 In conjunction with the Tanjong Goodman Open House 2017, SDEA presents an interactive workshop that looks into the process of devising by engaging participants to express their views on issues that matter through games, improv and stimuli like text or pictures. Facilitator, Tiara Mia-Medendorp will share some devising strategies she experienced and shared at the International Association of Theatre for Children and Young People (ASSITEJ Asia).
About the Facilitator
Tiara is a Committee Member of the Singapore Drama Educators Association (SDEA).  SDEA is a not-for-profit organisation formed by artists and drama educators that serve to advance the profession of the drama/theatre educator and to advocate for the practice and value of drama and theatre in performance, education and community.
NOTE: Participants must be over 18 years old and be dressed comfortably for this one hour workshop.
Details
Tickets: Free admission. Registration is required. Suitable for: Ages 18 & above