Engagement Event: June & July are jumping with drama and the arts!
Registration is closed.
Join representatives from SDEA, The O.P.E.N., IDIERI and Drama Box as they share what's in store for the educator, the practitioner and the man on the street this June and July. So whether you are into visual arts, dance, theatre or the serious work of saving the world through applied theatre, look to be inspired this June and July!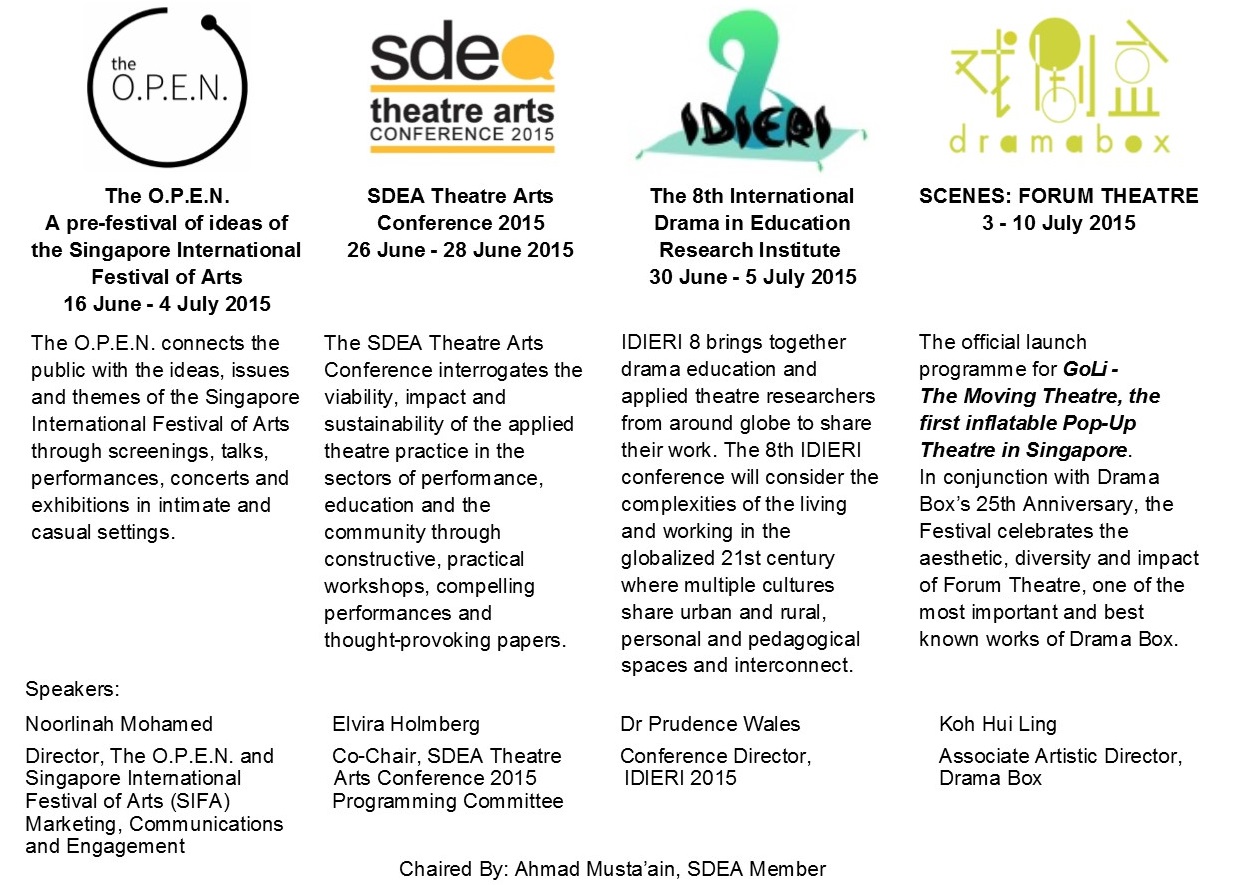 Find out more about SDEA Theatre Arts Conference HERE.
About the Event
  Price: Free Admission. Registration is required.