Level Up! Directing Masterclass - Doctoring Directorial Approaches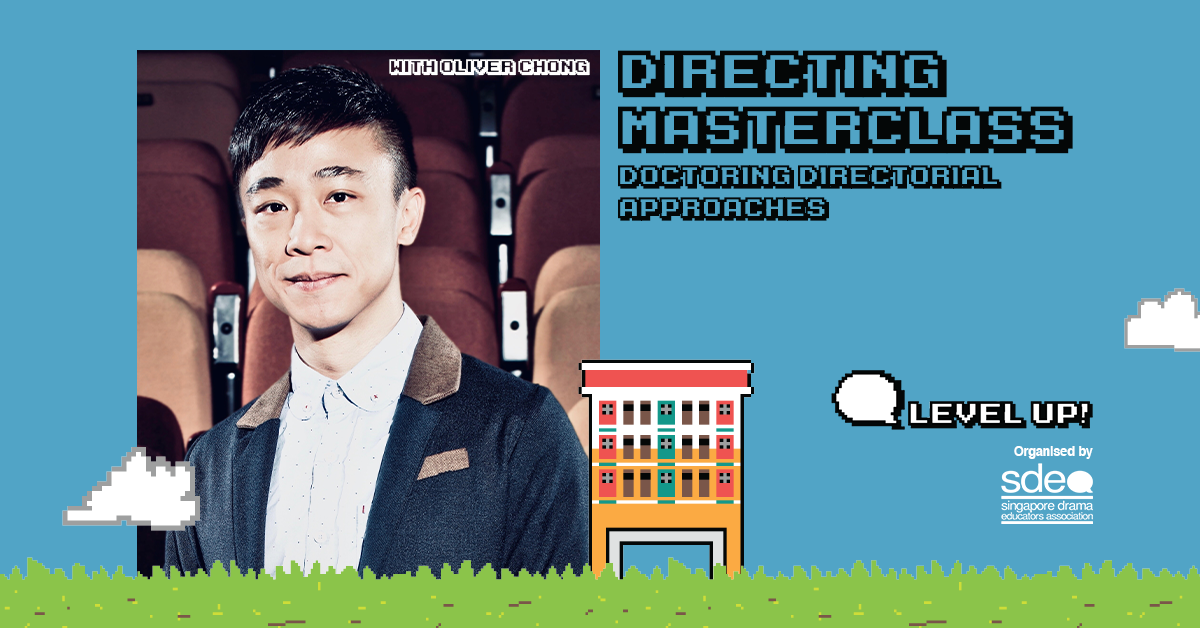 In this one-to-one Masterclass, Oliver Chong will work with participants for a total of five one-hour sessions. This masterclass draws focus on practical tools which would aid a director in developing a production. Oliver will guide participants through directorial approaches via specific prompts, offering suggestions, empowering you with the relevant language and terminology in the classroom or the rehearsal room.
The masterclass is comprised of five one-hour sessions related to the pillars of directing. There will be assignments after every session to aid in deepening your learning. All sessions will take place via video conferencing software - preferably Skype.
To read the structure of the masterclass and the intended outcomes of each session, click on the box labelled 'Masterclass Structure and Intended Outcomes'**.**
---
Details
Course Fee: S$580.00 SGD*, inclusive of admin and registration fee. *SDEA is extending this members price to non-members as well during this challenging period. *Successful applicants can consider tapping into the National Arts Council's Capability Development Scheme for the Arts (CDSA). Please refer to the NAC website for more details. *If you're facing financial difficulties, and would not be able to pay upfront, please write to us at: projects@sdea.org.sg
Dates: May to July 2020
Time: Weekly sessions offered on weekdays, 1pm, 2:30pm, 4pm, 530pm, by appointment. (Sessions conducted preferably on Skype.) *Slots are allocated on a first come first serve basis, and due to availability SDEA may not be able to accept all applications. Preference will be given to Singapore residents with a track record of participation in the arts.
Suitable for: Emerging/experienced theatre directors or drama educators who frequently direct students in plays, skits, and more.
We will notify you of your successful registration to the class as soon as possible, and we look forward to guiding you in discovering and expressing what matters most to you as a director!
---
About The Instructor
**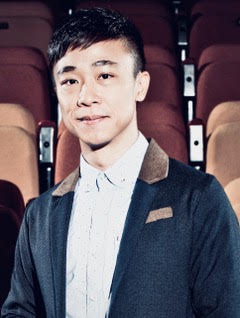 **
The most recent winner of Best Actor at The Straits Times Life! Theatre Awards 2020 for A Fiend's Diary, Oliver Chong is a multi-award winning and published playwright, director, actor and designer. Some of his memorable works include A Fiend's Diary, Roots, I'm Just A Piano Teacher, Cat, Lost & Found, The Book of Living and Dying, Citizen Pig and Citizen Dog. His numerous nominations at The Straits Times Life! Theatre Awards include Production of the Year and Best Director for I'm Just a Piano Teacher, Production of the Year for Off Centre, Best Director and Best Script for Citizen Pig, Best Actor for Roots, Invisibility/Breathing and Art, Best Supporting Actor for Itsy, the musical, Flare, Best Ensemble for Senang, Shit Hole, First Family, Rashomon, and A Cage Goes in Search of a Bird respectively, and Best Set Design for Twisted, Citizen Dog and A Fiend's Diary.
In 2011, he won Production of the Year for A Cage Goes in Search of a Bird with A Group of People. In 2013, he won Production of the Year and Best Script for Roots. The production has since toured Hong Kong and Taiwan to critical acclaim. Roots was also read and staged in New Zealand by Proudly Asian Theatre. In 2016, he was invited to perform in a site-specific, 108-hour durational one-man show Time Between Us at the Singapore International Festival of Arts. In 2017, he was selected to perform in the international premiere of Blood and Rose Ensemble in Taipei, directed by Shakespeare's Wild Sisters Group's Director Wang Chia Ming, a co-commission by Esplanade – Theatres on the Bay and Taiwan National Performing Arts Centre Innovation Series Theater Festival.
To date, Oliver has performed at international arts festivals with touring productions in Paris, Myanmar, Barcelona, Budapest, Ankara, Bangkok, Taiwan, Hong Kong and Japan. He has conducted acting Masterclass workshops in Hong Kong and Singapore, "doctoring" young to experienced actors to fine-tune their craft.
Oliver was the Resident Director of THE FINGER PLAYERS (2004 – 2018), currently the core member of the company and also the founding member of A GROUP OF PEOPLE (2008 – 2012). He is the founder and Artistic Director of ODDDCROP Theatrical Productions (2019 – present). His published works include Roots, I'm Just A Piano Teacher and Cat, Lost & Found.
---
About Level Up!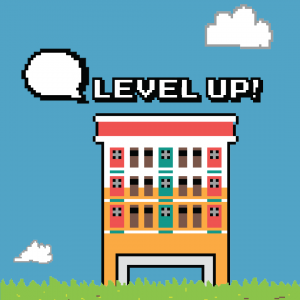 We're all staying home, and rightfully so. But that doesn't mean we should stop growing. 'Level Up!' is a platform for professional development made possible by drama practitioners for drama practitioners. Whether there's a circuit breaker or not, keep an eye out for masterclasses, webinars, and other programmes conducted by fellow drama practitioners.
We are committed to providing access to high quality training at this time, to advance the profession of the drama/theatre educator. We are in talks with other practitioners to share their experiences and practice with you in an affordable manner. Especially in this time, we believe in providing the opportunity to keep growing, and to keep levelling up.
If you would like to get involved by hosting a masterclass or conducting a programme, drop us an email at projects@sdea.org.sg.