Level Up! Fest 2020 - Career Chats
Career Chats
The SDEA Career Chats are casual and intimate facilitated group sessions designed to help participants gain more understanding about career options in the theatre and drama education industry.
In these sessions, you will meet experienced drama professionals in small group settings who will get to know you, the work you do, your aims and ambitions, and help you to develop strategies to help you achieve your goals. This could extend to possible career paths, professional development courses, and companies and individuals to connect and work or volunteer with. 
Students, graduates, or anyone looking to expand your area of work or to start on a new journey altogether. These sessions are open to all. Kickstart your journey today! 
Each Session is a group discussion (of up to 6pax).
*For 6th November, the sessions with Elaine Ng and Danny Jow will be held separately.
6th November: Arts Education | Elaine Ng (Early Childhood Education) and Danny Jow (Primary and Secondary School Education)
20th November: Arts Management | Shireen Abdullah
30th November (updated): Technical Theatre | Alvin Chai
---
Event Details
Date: 6th, 20th, 30th November 2020
Time: 8pm - 9.30pm
Price: Pay As You Wish ($20 and above)
*Spaces are limited and allocated on a first come first served basis. Should we reach capacity, we will open a waiting list for each session.
---
About the Mentors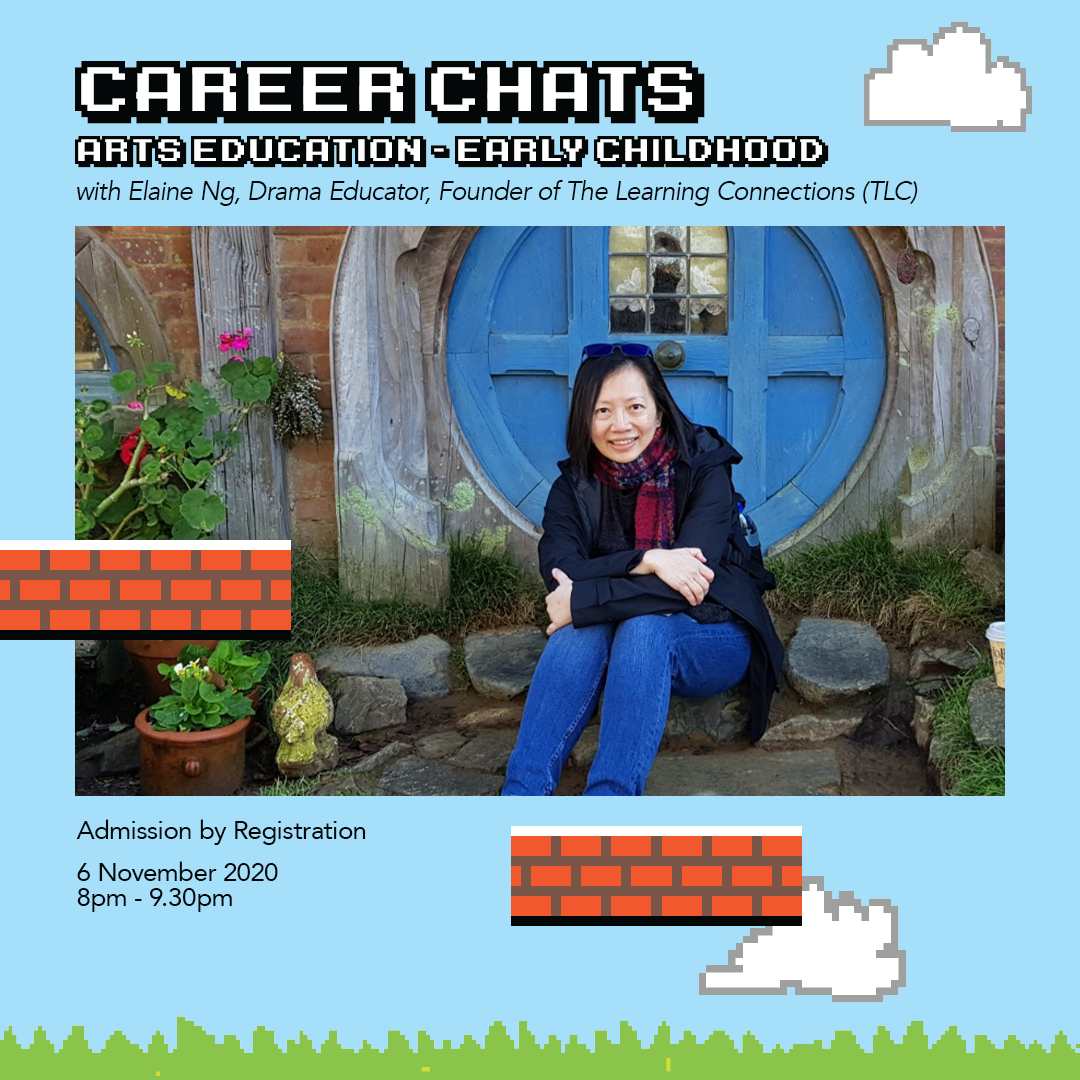 Elaine Ng
Having found her passion in the arts only in her late teens, Elaine has since dedicated her life to advocating the crucial role of the arts in children's development. Elaine holds a Master's in Early Childhood Education from the University of South Australia and is a current PhD candidate with Griffith University. Elaine championed her belief in the importance of the arts for over 25 years and has shared her pedagogy with young children, families, early childhood practitioners and professionals from all around the world. She is the co-founder of The Learning Connections, an arts education organisation since 2009. Through her heavy involvement with various independent and governmental institutions, including Singapore's Early Childhood Development Agency and National Arts Council, Elaine hopes to educate and empower all stakeholders in children's lives. Her aim is to collaborate and create a holistic ecosystem that would nurture a generation of compassionate, creative and agentic global citizens of today and tomorrow. 
Danny Jow
Danny Jow is enjoying his 20 years of experience as a Drama Educator, Director and a Theatre Practitioner. He began his drama career with the TV station in Producing, Directing (assistant) and Casting for drama series including Growing Up and Triple 9 after completed his Diploma training in Drama at Lasalle College of the Arts. 5 years later, he pursued his BA (with distinction) studies in Drama Education at Queensland University of Technology (QUT).   
 He returned to Singapore and joined a drama enrichment company as a Head Drama Trainer/Artistic Director for 5 years. He then took a break from teaching and collaborated with Ministry of Community Development, Youth and Sports and Viriya Community Services to set up DREAMS at Kolam Ayer, a Youth Development Centre, that provided performing arts training to develop and transform youth-at-risks. After the project completion, he joined Dream Forest Studios, an acting school, under Dream Forest Media, as its Head Acting Coach. 
With training in special needs, Danny has taught in St Andrew's Adult Autism School, Rainbow Centre and Pathlight School of Autism.  He has also worked with Ministry of Culture, Community and Youth, Singapore Children's Society and Singapore Prison Service to teach, rehabilitate and empower participants through theatre. Currently, he is the Head of Theatre and Education, with Kelvin Sng Productions (KSP), a production company and a training academy, with its vision to transform lives through film and theatre. He continues to create and conduct drama programmes in schools. He also trains and directs students in Plays, Musicals, and in various national drama competitions and community festivals.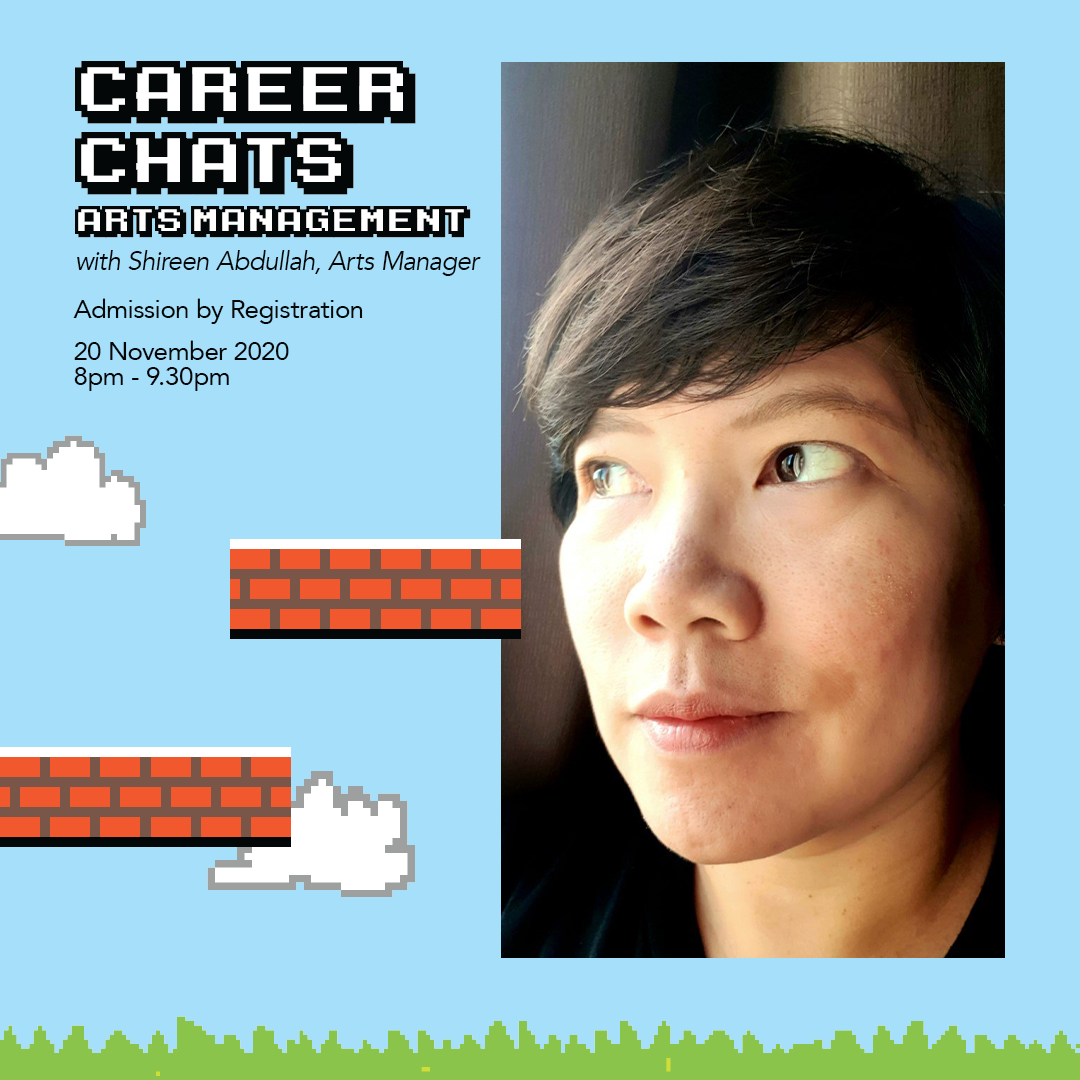 Shireen Abdullah
Shireen is a theatre and dance producer. She works on festivals and productions of varying scales and across a range of contemporary disciplines and forms. She has particular interest in immersive and participatory work, puppetry and circus. 
She started her arts career with W!LD RICE, working to establish Project Chilli Padi, the company's education and community outreach division. She went on to produce a number of Dream Academy's signature musical-comedy productions, featuring artists like the Dim Sum Dollies, Kumar and Hossan Leong. Shireen is currently a full-time producer and programmer with Esplanade - Theatres on the Bay. 
Shireen founded Telling Stories Live with Petrina Kow, and in her spare time, works with people to translate their lived experiences into intimate, live storytelling performances.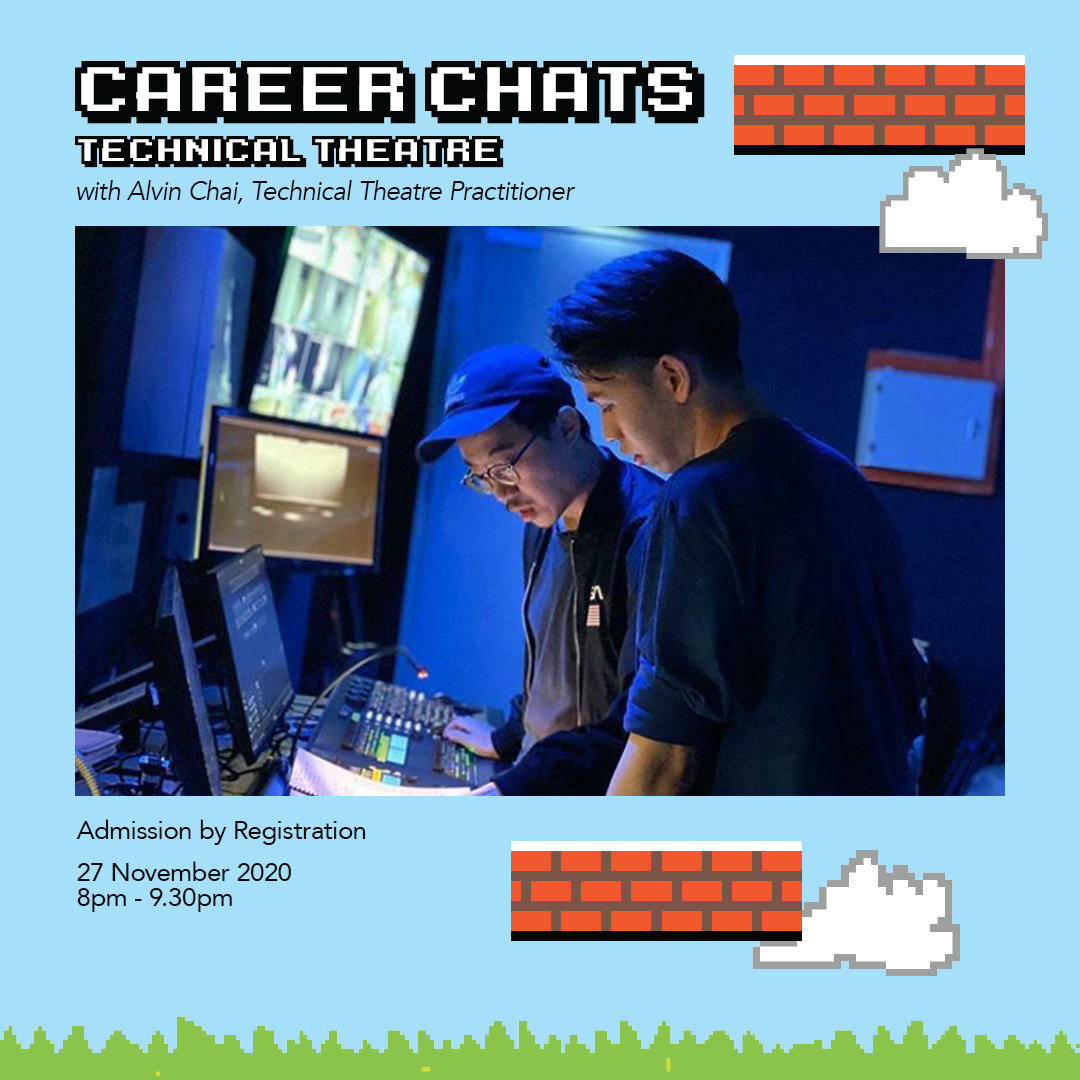 Alvin Chai
As a serial freelancer, Alvin Chai has enhanced over 300 stage performances with sound, lights and visuals bringing to life the work of theatre directors, choreographers, and creative directors for over 18 years. His theatre journey started from volunteering backstage as a teen, till today where he participates in theatre festivals locally and overseas. Alvin is better known now as a technical manager and lighting designer, well versed in many technical operations of a production.
Since graduating from the Technical Theatre Training Program conducted by Esplanade in 2010, he has been crewing for many performance venues. With his Advanced Certificate in Training and Assessment (ACTA) certification, he has diversified from stage to classroom, educating community groups and educational institutes about technical theatre and lighting design. He is a guest lecturer for NAFA's dance program, a trainer in Changi Prison and a coach with MOE schools. Yet the learning for him never stops.
Alvin founded Techru in 2016 as a technical solutions company. As a lighting guy, he has advanced proficiency in all ETC, Avolite and GrandMa lighting board systems.