Masterclass: Drama as a Cross-Curricular Pedagogy by Pamela Bowell
Registration is closed.
Drama as a Cross-Curricular Pedagogy
Human beings learn naturally through drama. Our brains are 'wired' for it. As teachers we can capitalise on this and use drama as a powerful and effective pedagogy across the curriculum. With drama we can create compelling contexts for learning for students of all ages that are engaging and meaningful. However, we also know that the better the drama experience, the better the learning outcome will be. With this in mind, this workshop will explore how teachers can move on from using one or two individual drama strategies and start to build effective dramas by combining strategies together. One practical example will have a Language focus and second will be drawn from another area of the curriculum. Participants will have the opportunity to:
take part in practical classroom examples
reflect on the opportunities for learning that the dramas offered children
consider how to plan effective dramas for themselves
take away materials to support them in their planning
network and have fun!
To sign up, go to shopping cart below to pay through SDEA's online payment system by 1 May 2012. Please allow a few days to respond with a confirmation. If you do not receive confirmation, or would like to find out more about this workshop, email Adrian at marketing@sdea.org.sg, or call him at 9770 8848.
About Pamela Bowell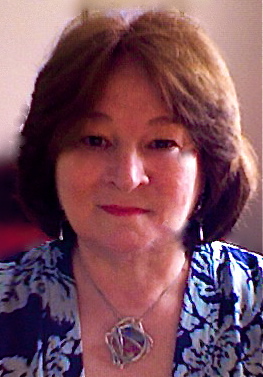 Pamela Bowell is Visiting Reader at Bishop Grosseteste University College, Lincoln, where she teaches in the School of Culture, Education and Innovation. She is internationally renowned for her work with children, young people, students, teachers and theatre educators. With them, she explores the ways in which drama provides a creative and compelling means to promote and develop learning across the curriculum. She has international reputation as a conference workshop leader and speaker and as a consultant in the field of drama education. She has been a secondary school drama teacher in England and Australia, a local authority drama advisory teacher and theatre-in-education actor/teacher and for twenty years was Principal Lecturer in Drama Education at Kingston University. For ten years Pamela was Chair of National Drama – the UK's leading subject association for drama teachers and theatre educators. She has recently returned to the Board and currently is Director of Conferences and CPD. She has a particular interest in process drama and researches and writes on the subject in collaboration with Brian Heap, University of the West Indies. Their publications include Planning Process Drama published by David Fulton, now translated into both Finnish and Arabic. An updated and expanded second edition is due for publication in 2013. She is Co-Editor of Drama Research: international journal of drama in education.
About the Workshop
Price: SDEA Members $280 ; Non-SDEA Members $400, halal lunch included Participants: 25 pax Please come in comfortable workshop clothes.