Masterclass: Sourcing Within with Ang Gey Pin
Registration is closed.
Sourcing Within
Towards an embodied performer and practice through physical and vocal integration
Join us for a masterclass of self-discovery where you will find refreshing new ways in:
Physical and vocal embodiment: Be introduced to an active search of physical and vocal capacities as a performer. Through free play and exercises that enhance awareness and intuition, learn to follow your organic responses and contact with others that will then be developed into your creative work.
An organic approach to performing: Learn to build your creative materials as well as bridge creative impulses and intuitions to the audience. Performance will then become a means of connecting thoughts, intentions, associations, imageries and human relations.
Please come and comfortably dressed.
You are also encouraged to bring along a piece of creative work of not more than 3 minutes. It can be with a text, object(s), and/or movements. Highly recommended for theatre and dance practitioners, as well as graduating theatre and dance students and teachers.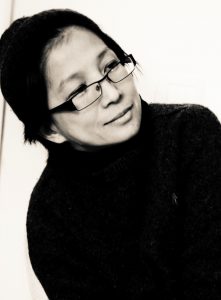 About Ang Gey Pin
Ang Gey Pin is best known for her title role in the late dramatist Kuo Pao Kun's Chinese version of Silly Little Girl and the Funny Old Tree (1987) and for being the Artistic Director of Theatre OX. She began her theatre apprenticeship with Practice Theatre Ensemble in 1986 (now Theatre Practice). She holds a B.A. degree in Theatre (with distinction) from the University of Hawaii at Manoa (1992). She was a member of the Workcenter of Jerzy Grotowski and Thomas Richards, touring and performed lead roles with the company till 2006. Since then, she has been teaching, performing and collaborating with international artists and various institutions in Singapore, Europe, South and North America.
About the Workshop
Price: SDEA Members $200 ; Non-SDEA Members $280
Special discounted rate applies when you sign up together with Janet Pillai's masterclass (25 Sep 2014).
For more information, please email us at projects@sdea.org.sg or call us at 6345 6997.