SDEA Drama Pedagogy: Essential Teaching and Learning Approaches course
Facilitated by leading teaching artists in the industry, the practical 40-hour course is designed to guide participants to consider essential principles all drama instructors need to be familiar with when preparing and conducting drama lessons with groups. The course results in a Certificate of Completion recognised by the National Arts Council – the minimum pedagogical qualifications required for NAC-AEP instructors leading the 2017/2018 cycle. This course will provide participants with an understanding of how teaching drama can generate creative and imaginative learning experiences for their students. This practical course is designed to lead participants to consider some of the essential principles all drama teachers need to be familiar with when preparing and conducting drama lessons with groups.
Course Objectives:
Develop greater awareness of the role and impact of a drama educator in the Singapore context
Understand the creative potential of drama-based pedagogies that aim to foster students' curiosity, empathy and criticality
Understand key components of lesson planning and acquire skills in planning developmentally appropriate drama lesson for target groups
Manage resources and the physical environment as part of classroom management
Course Duration: 40 hours (part-time) Course Fee: $1,016.50 (including admin and registration fees), arts instructors who meet funding criteria will enjoy 90% course fee subsidy. Find out more from the Terms and Conditions of course application form.
Course Application: Click here to download form Closing date for application is 7 October 2016, Friday, 2359 hour
Course Venue: Blk B Level 3 Meeting Room, Goodman Arts Centre, 90 Goodman Road, Singapore 439053 (How to get to the venue)
Assessments: Part I: Lesson Plan – to be submitted after EETP Module Part II: Microteaching – to be conducted after LECM Module
---
About the Facilitators
**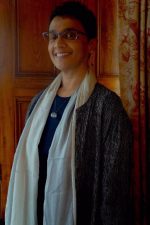 Dr Charlene Rajendran Assistant Professor, Nanyang Technological University (NTU) Dr Charlene Rajendran is a theatre educator, researcher and practitioner currently based at the National Institute of Education – Nanyang Technological University, Singapore. Her work involves developing arts-based dialogic pedagogies that draw on contextually-based knowledges to deepen critical and aesthetic thinking.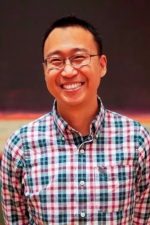 Mr Kenneth Kwok** Director, Arts and Youth and Strategic Planning National Arts Council Mr Kenneth Kwok received the national Outstanding Youth in Education Award as an English Language, Literature and Drama Club teacher, and has also been a secondary school vice-principal and Assistant Director, Curriculum Policy (Ministry of Education). He has also served as an adjunct lecturer in Educational Drama (National Institute of Education). He has an M.Ed. in Arts in Education and is currently Director, Arts & Youth (National Arts Council).   **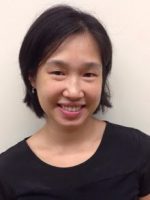 Ms Marianne Sim Drama Educator, School of the Arts Ms Marianne Sim is a teacher at the School of the Arts and has been teaching Foundation Drama and GCSE 'O' level Drama for the past 7 years. Not satisfied with just being a teacher, Marianne has tried her hand in directing and performing short pieces showcased at Celebrate Drama! and the SDEA Theatre Arts Conference.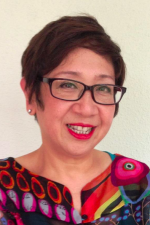 Ms Peggy Ferroa Vice-President, SDEA Drama Educator Ms Peggy Ferroa is the vice-president of SDEA and a community artist who works with students, seniors, the Peranakan community and corporate organisations. She has been designing, developing and implementing drama programmes for literacy and life skills since 2006 for the Singapore Prison Service. She has also been a teaching artist in NAC's Teaching Through the Arts Programme since 2012. Peggy has an MA in Arts Pedagogy and Practice.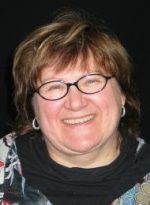 Dr Prudence Wales Assistant Professor, Nanyang Technological University (NTU) Dr Prudence Wales is an Assistant Professor in the Visual and Performing Arts Group at Nanyang Technological University (NTU) where she teaches courses in drama education and theatre. She has over 25 years of experience as an artist-educator teaching students of diverse abilities and cultures from early childhood through to seniors in formal and informal settings.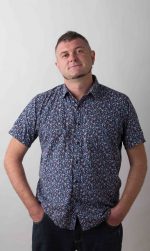 Mr Sean Tobin Head of Theatre, School of the Arts Artistic Director, M1 Singapore Fringe Festival** Mr Sean Tobin has been in the Singapore Theatre and Education landscape since 1993 and is currently the Artistic Director of M1 Singapore Fringe Festival and Head of Theatre at School of The Arts (SOTA). He has more than 20 years experience working in theatre with young people and holds a Bachelor of Education (specializing in Drama) from Edith Cowan University.