SDEA Drama Pedagogy: Essentials of Teaching and Learning Approaches (8th Intake)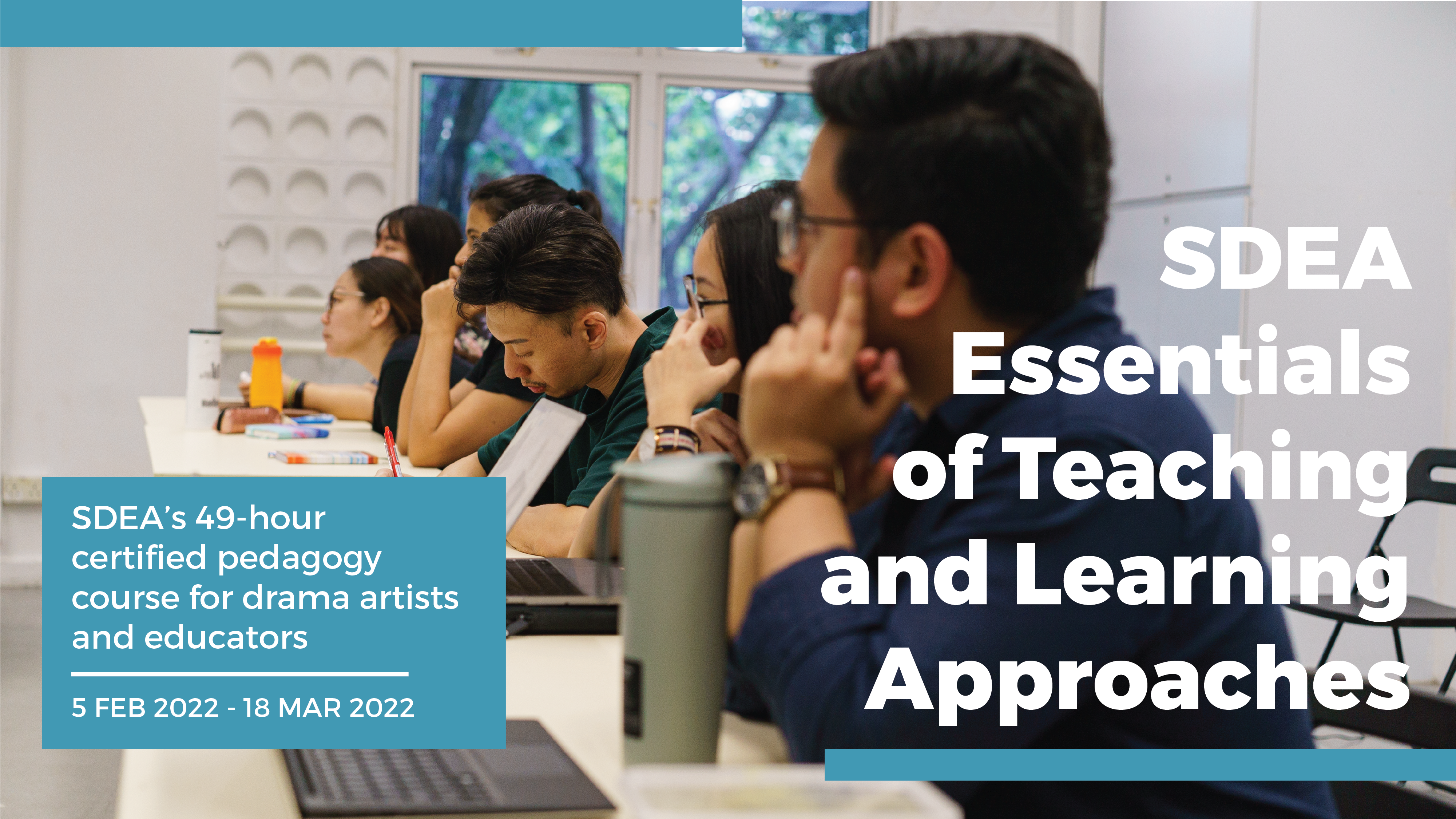 SDEA's signature drama pedagogy certification course returns in 2022!
This 49-hour certification course will provide you with fundamental pedagogical knowledge and skills to create meaningful and imaginative learning experiences for your students and participants with drama, and widen the possibilities and opportunities for work in Singapore.
This course is recognised by the National Arts Council and will certify participants in fulfilling the pedagogy criterion for NAC-AEP Arts Education Experience Programmes.
*Please note that this course is scheduled to be conducted in-person, however is subject to changes in Safe Management Measures (SMM). In the event that this course pivots to an online mode of delivery, SDEA endeavour will inform all participants via email/phone.
Course Objectives:
Develop greater awareness of the role and impact of a drama educator in the Singapore context
Understand the creative potential of drama-based pedagogies that aim to foster students' curiosity, empathy and criticality
Understand key components of lesson planning and acquire skills in planning developmentally appropriate drama lesson for target groups
Manage resources and the physical environment as part of classroom management
Understanding of physical, psychological and emotional safety and well-being in the classroom
Develop skills and strategies to guide students in unpacking arts and cultural experiences while encouraging critical thinking and dialogue
Minimum Requirement:
Professional Qualification (minimum of a diploma in a relevant art form, and/or industry experience)
Some Teaching Experience
Suitable For:
Fresh Graduates from Tertiary Drama Programmes
Drama/Theatre-based Artists
Drama Educators Without Pedagogy Training (e.g., Drama CCA Instructors, Drama Enrichment Instructors)
---
Course Fee: S$1250.00 SGD, inclusive of admin and registration fee.  
More details regarding subsidies and funding will be released soon.
Course Application: Register by clicking the button below. If you have any questions, do contact us at office@sdea.org.sg.
Register