SDEA Theatre Arts Conference 2011
Join us for Singapore's largest ever Theatre Arts Conference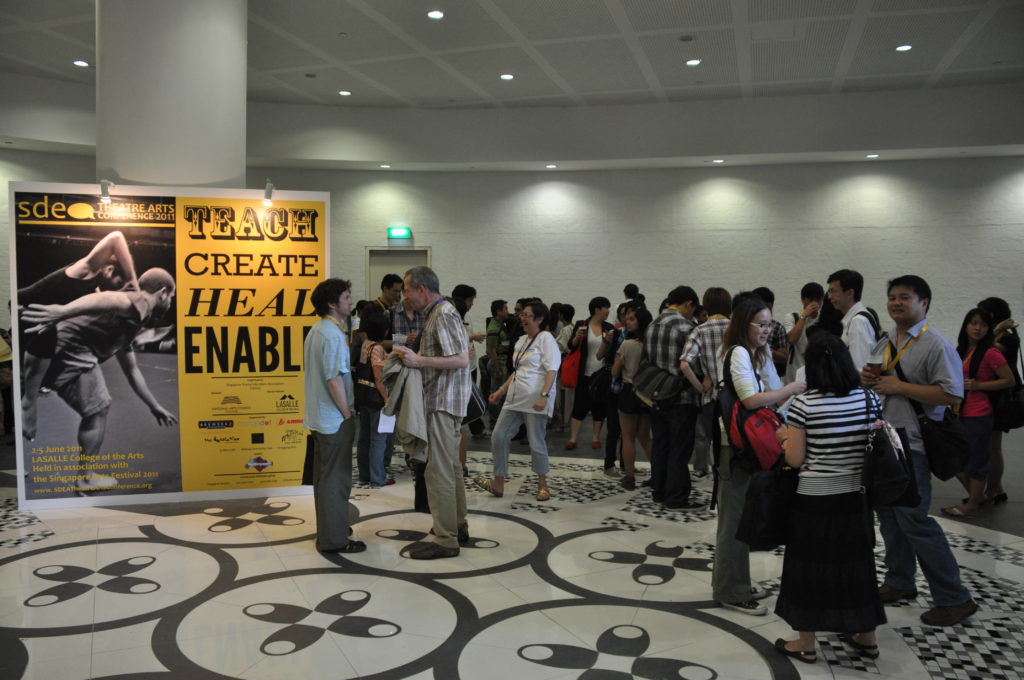 SDEA brings together critically acclaimed theatre practitioners who teach, create, heal and enable through theatre arts in a 3-day event in association with the Singapore Arts Festival.
The moments you remember in your life are probably ones that are a little theatrical – the teacher who dramatised a story so you not only learnt plot and vocabulary, but also empathy and compassion, a warm up game that not only helped you connect with strangers but find out more about their personalities as well as your own, or how, after watching a performance, you were moved enough to examine your own opinions and notions, then make changes.
These are just some of the things that participants will re-discover and in turn, think about applying in their own lives at Singapore's largest ever Theatre Arts Conference.
Held in association with this year's Singapore Arts Festival, this inaugural event organised by the Singapore Drama Educators Association (SDEA) aims to provide a platform for practitioners to share their experiences, methodologies and research.
Targeted at teachers, independent teaching artists, counsellors, health care workers, social and cultural workers, as well as organisations engaged in Corporate Social Responsibility (CSR) efforts, the conference will see contributions from 50 theatre arts practitioners from 12 countries including Australia, India, Indonesia, Malaysia, the Philippines, Thailand, the UK and USA.
The extent of this conference is the first of its kind in Singapore and South East Asia is set to become a global player in theatre arts.
The current list of speakers includes Helen Cahill, Adrian Jackson, Kok Heng Leun, Mok Chiu Yu, Janet Pillai and Joe Winston, just to name a few.
Special focus will be placed on work in South East Asia with educators and practitioners from The Philippine Educational Theater Association, The Makhampom Theatre Group from Thailand, and Theatre for Development and Education Indonesia. They will be presenting at the conference alongside a strong Singapore presence which includes representatives from schools, the National Institute of Education, LASALLE College of the Arts and Singapore Polytechnic.
The conference, held at LASALLE College of the Arts opens on 2 June with a networking dinner followed by program sessions from 3 - 5 June which include workshops, presentations, dialogues, keynote addresses, lunch time performances, evening lectures and networking sessions. The event is open to all.
Venue: LASALLE College of the Arts 1 McNally Street, Singapore 187940
3-Day Conference Fees: S$480 (SDEA members) S$600 (Non-SDEA members) S$350 (Tertiary students only)
Visit us at http://sdeaTheatreArtsConference.org/ or email sdeaconnect@gmail.com for enquiries for resources or more information.