Sketch Comedy Writers Interest Group with Mitchell Fang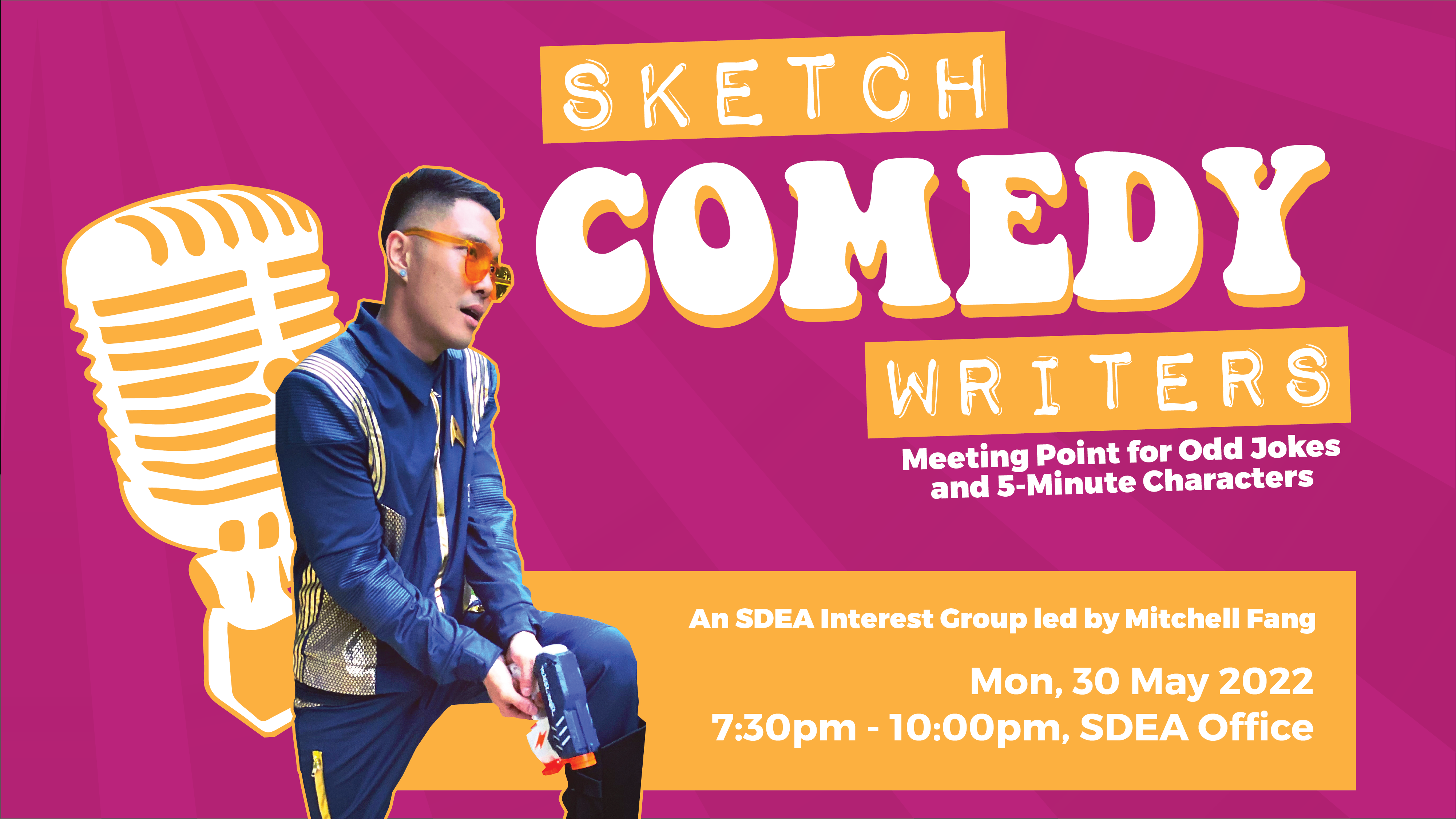 Is the theatre an outdated institution? Or is professional millennial Mitchell Fang too damn lazy to write a full-length play? Have you been putting off writing for Netflix too? Is every night Saturday Night Live for you? 
If you have answered yes to any, most, or all of the above, join us for a laugh and semi-good company to explore odd jokes and 5-minute characters in a night of comedy sketching! 
Borrowing tips and tricks from comedy writers and writers of comedy, this interest group is a safe space where a regular community of writers experiment with outrageously bad jokes and attempt 'sketch comedy' in collaborative fashion. As actress-comedian Maya Rudolph gently notes, 'you don't have to only be a genius when you write alone'.