Theatre Arts Conference 2021 - Creative Disruption: Exploring New Ground
[CONCLUDED] Challenge your ideas of inclusivity, community, and creativity at the SDEA Theatre Arts Conference 2021 - Creative Disruption: Exploring New Ground.
How have our notions of 'theatre' been disrupted within people and places, allowing for new ways of living and working? What can we do to ensure better access and representation in our practices? How do we expand our capacity for discovery and reinvention?
Join SDEA from 22 - 30 May 2021 as we pilot our first fully-online Theatre Arts Conference. Broaden your perspectives, advance your practice and explore creative disruption through the lens of citizenship, community, education and health.
With both live* and on-demand presentations and performances, as well as your choice of masterclasses and workshops, we are putting you in full control of your exploration of new ground.
*Note that all timings are based on Singapore Time (SGT) / UTC +8.
Find out more here!
Ticketing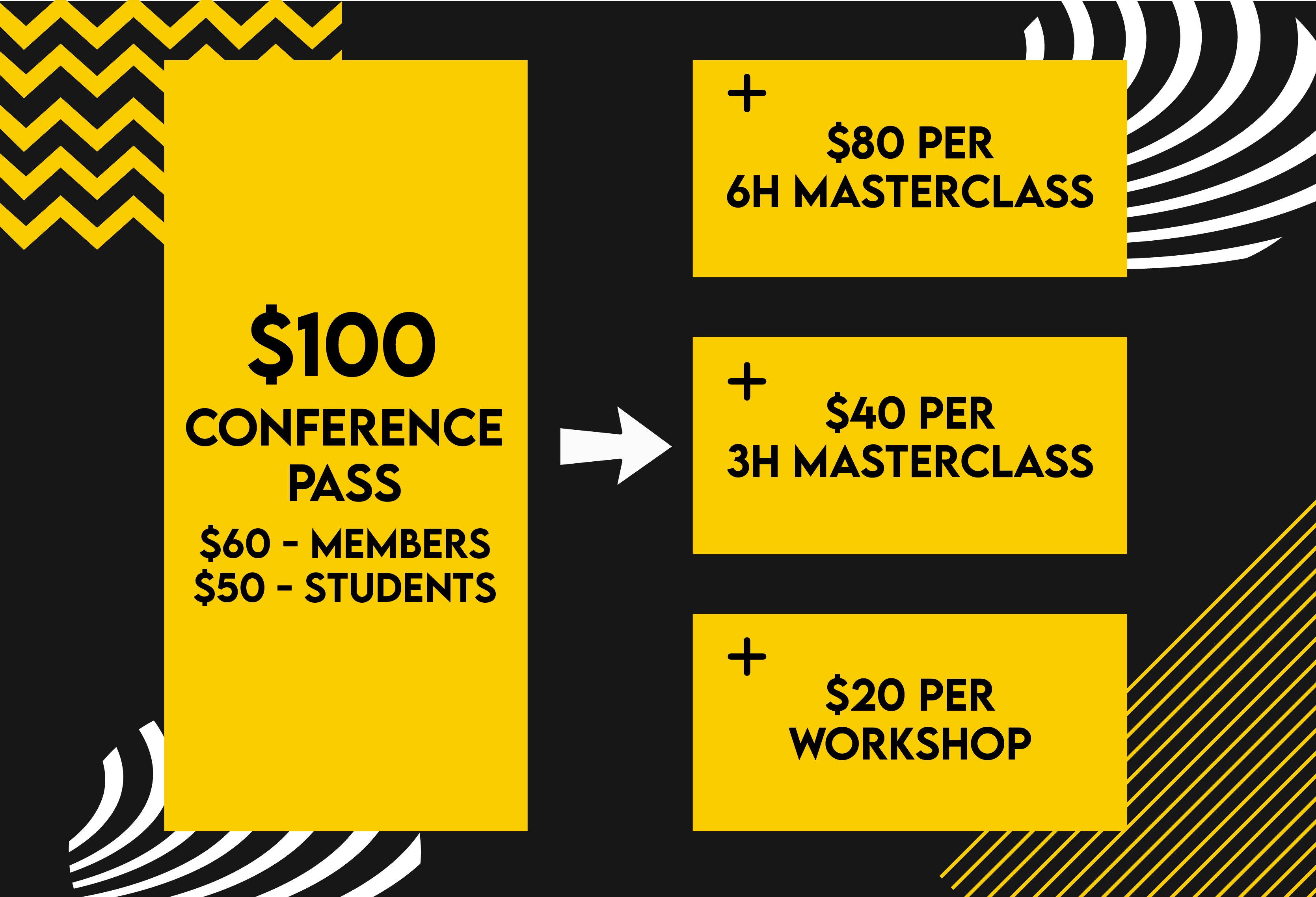 Get An Affordable Pass To All Presentations
Purchasing a base Conference Pass will give you delegate access to all live keynotes, presentations and performances & dialogues during the week of the conference, as well as all on-demand presentations up to the end of June.
 Conference Pass (Non-SDEA Member) = SGD100
Conference Pass (SDEA Member) = SGD60
Conference Pass (Student) = SGD50
INSTITUTE PASSES AVAILABLE UPON REQUEST
Institutes looking to purchase SGD1,000 worth of Conference Passes (applicable to Non-SDEA Member and Student rates only) may write in to conference@sdea.org.sg to enquire about a discounted rate.
BE IN THE DRIVER'S SEAT OF YOUR OWN EXPLORATION
As a Conference Passholder, you decide which areas of practice you want to explore!
 When registration for masterclasses and workshops open, we will send you an invitation email detailing how to purchase the add-on tickets to your choice of masterclasses and workshops.
6-Hour Masterclass = SGD80 each
3-Hour Masterclass = SGD40 each
Workshop = SGD20 each
Find out more at www.sdea-tac.org