Theatre Arts Conference 2023 - Rooting Deep, Branching Wide: Strengthening Practices and Expanding Possibilities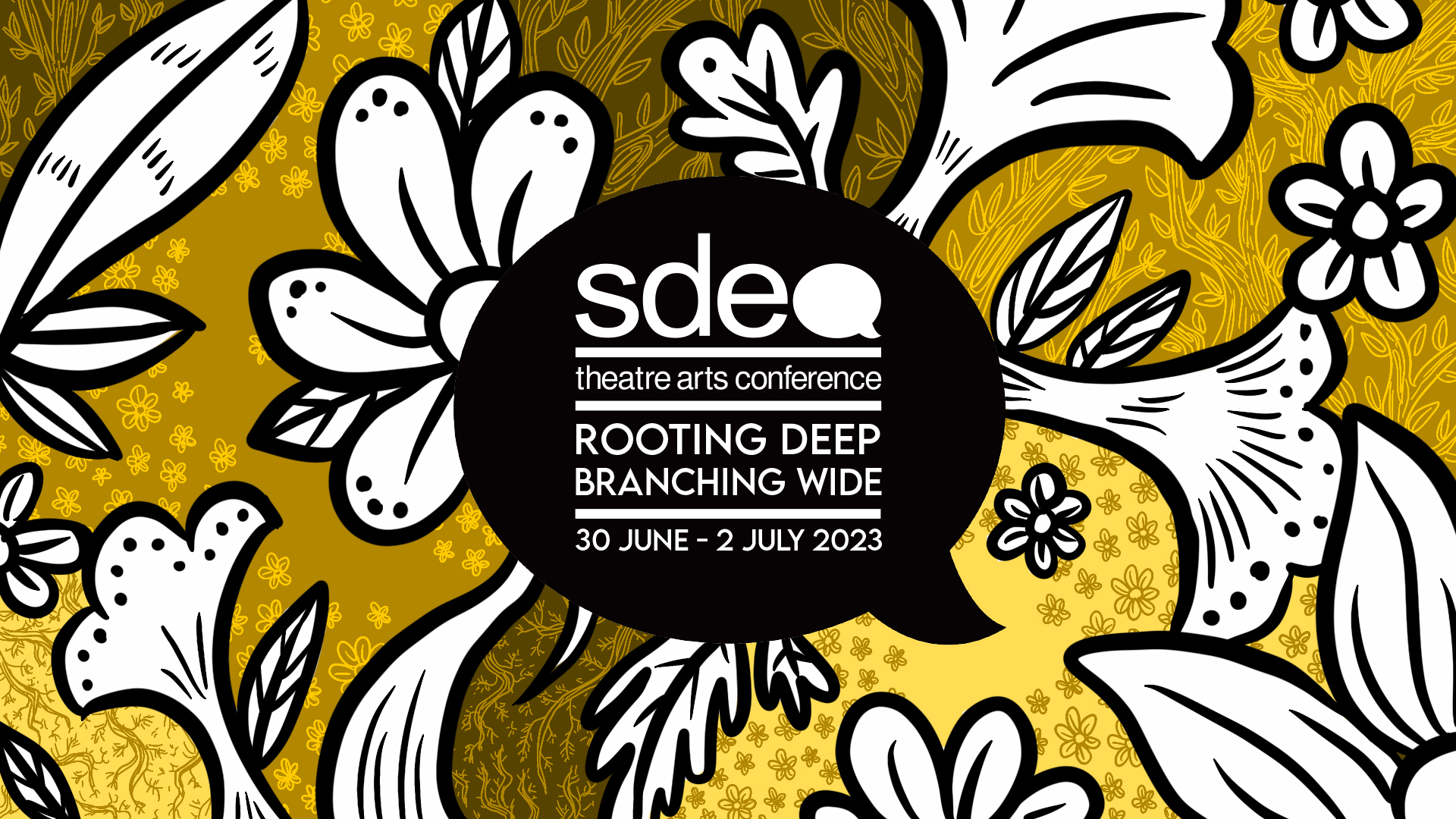 Creatives, by nature, observe, raise questions, stimulate thought, and develop agency. As we dig our roots deeper to find meaning in our current contexts, practices, and environments, we branch wide to explore new ways of doing and ways of being in an increasingly complex world. Themed Rooting Deep, Branching Wide: Strengthening Practices and Expanding Possibilities, we aim to examine these current and evolving ways, especially within the realms of education, community, and performance. 
Artists, educators, practitioners, and researchers will be presenting a diverse range of presentations, workshops, keynotes, and masterclasses through the lenses of Practices & Pedagogies, Spaces & Places, and Causes & Communities.
Taking place from 30th June to 2nd July 2023, the SDEA Theatre Arts Conference will be conducted both on and offline so you can join us whether you're in Singapore or across the world.
Click here to join our mailing list to receive updates on this and other news on the SDEA Theatre Arts Conference. 
For further enquiries, please reach out to conference@sdea.org.sg
---
Conference Schedule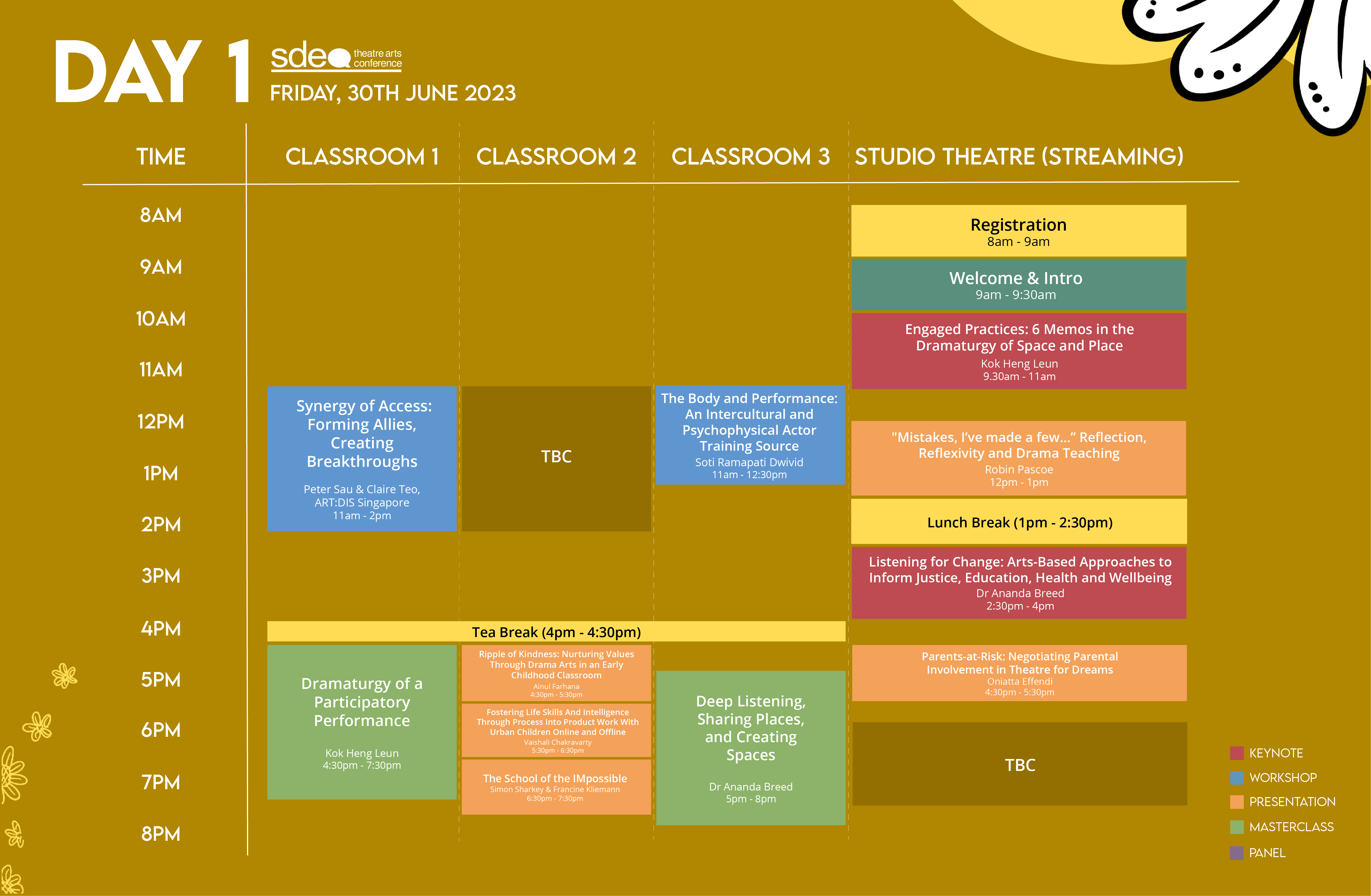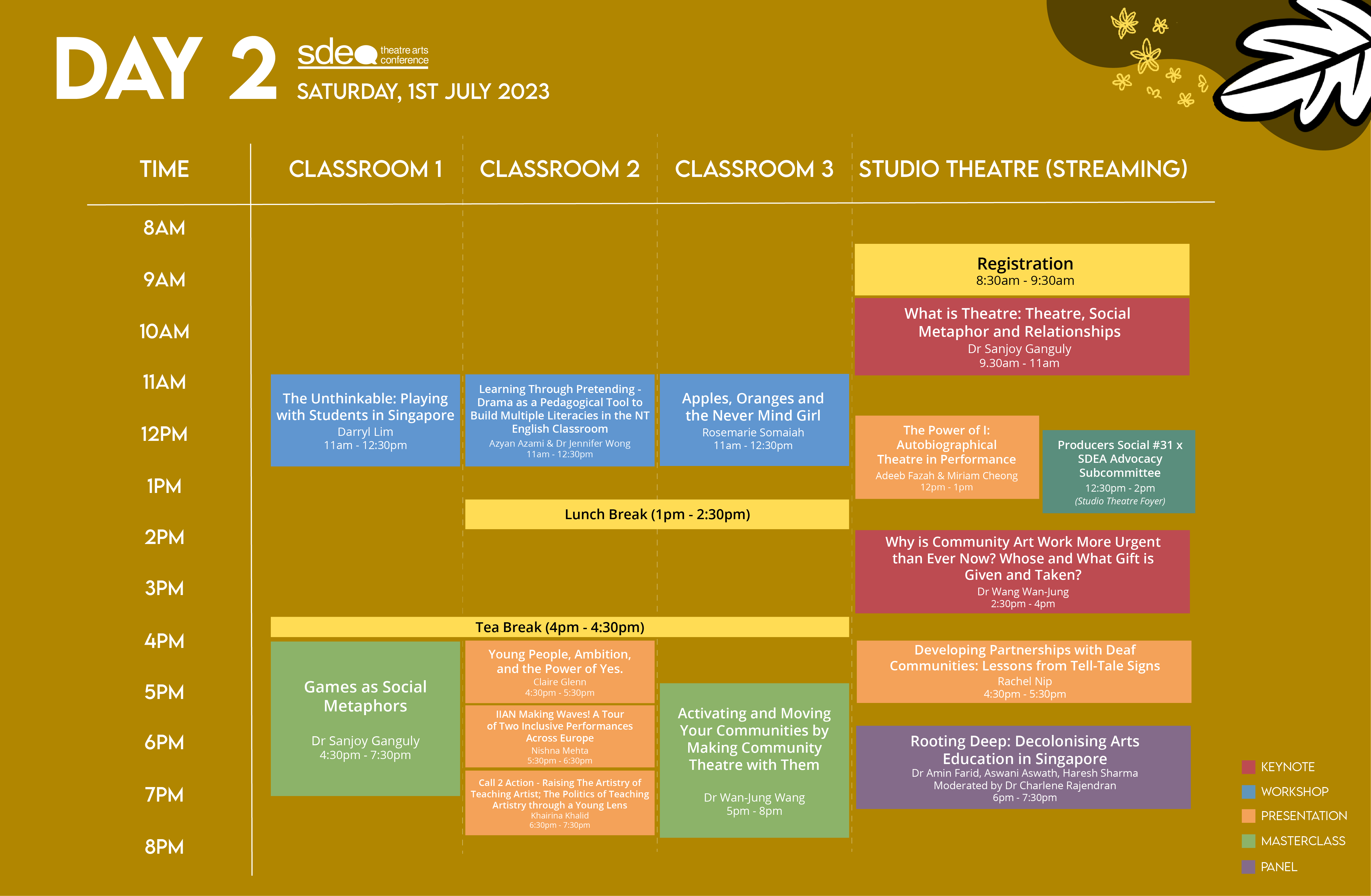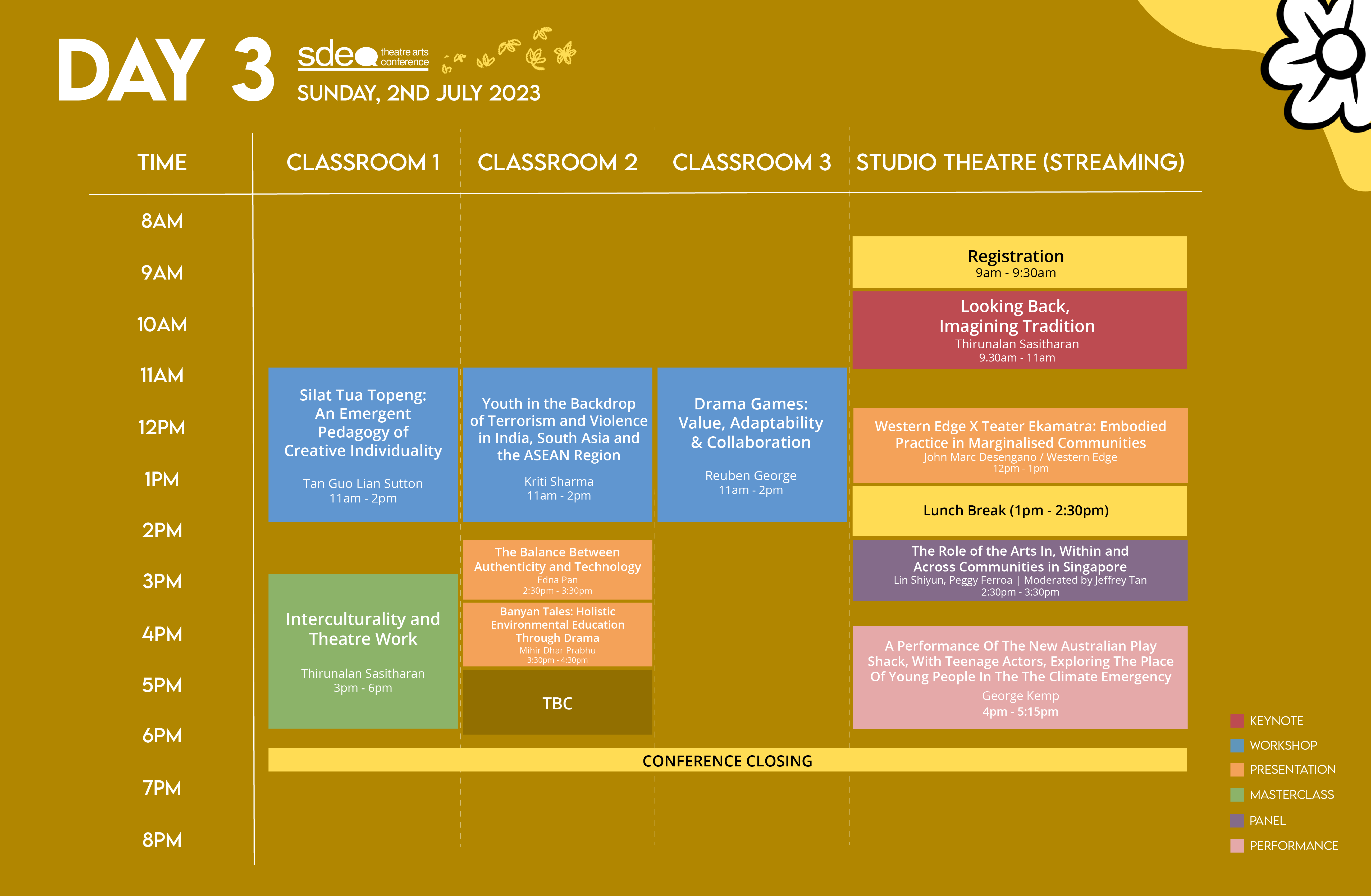 View the full programme here.
---
Programmes
Click on each drop down menu to see what's happening on each day of the Conference
---
How to Buy
Conference Passes
3 Day Conference Pass
Non-SDEA Member: SGD600
SDEA Member: SGD560
Student: SGD280
School and Corporate Bundles are available. Please email conference@sdea.org.sg for more details.
If you want to join us as a member, click here.
1 Day Conference Pass
Masterclass Pass
Per Masterclass: SGD150

(SGD100 for 3 Day Conference Passholders)
Buy your Conference and Masterclass Passes here.
An invoice will be emailed to you along with payment instructions after registration.
---
Venue Details
In-Person
All programmes will have limited capacity and will be allocated on a first-come-first-serve basis for Conference Passholders.
Online
Livestream available via Zoom, details given to Conference Passholders only
---
Our Partners
Venue Sponsor

Follow us on Facebook and Instagram for more updates!