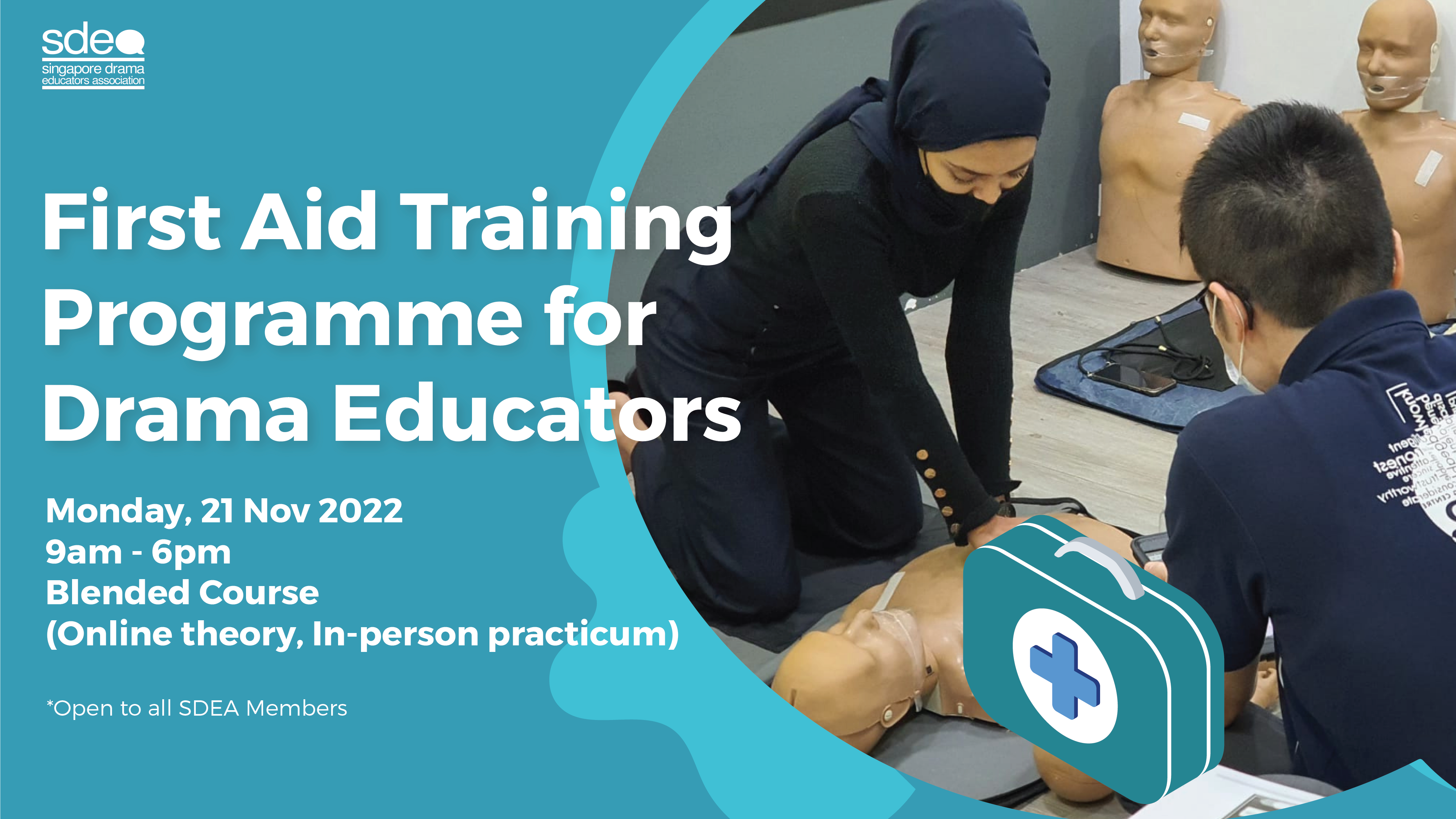 SDEA is partnering with the Singapore First Aid Training Centre (SFATC) to curate a First Aid Training Programme specifically for Drama Educators. This programme will comprise of a Child First Aid Blended Course (fully certified course) as well as major aspects of Psychological First Aid (theory only).
For the Child First Aid Course, trainees will be guided by SFATC to complete the theory modules of the course online via their e-learning portal, and thereafter attend a classroom training session for practical modules and assessment.
Trainees will be certified for a period of 2 years in 3 modules – Standard First Aid, BCLS AED and Child First Aid by the Singapore Resuscitation and First Aid Council. The certification is recognised by ECDA.
The online course will be made available to trainees 30 days before the practical session. Trainees are to complete the online course at their own time.
Suitable for Drama Educators and Practitioners, especially those working in the pre-school sector and primary schools. The Child First Aid Blended Course is applicable to infants through to adults.
*Please note that this First Aid Training Programme is open to SDEA Members only.
Featured Programmes
Find out about First Aid Training Programme for Drama Educators's programmes and join their upcoming sessions.