SDEA's inaugural course on drama facilitation for social contexts. Developed and facilitated by experienced applied drama practitioner Michael Cheng for both drama practitioners and non-drama practitioners.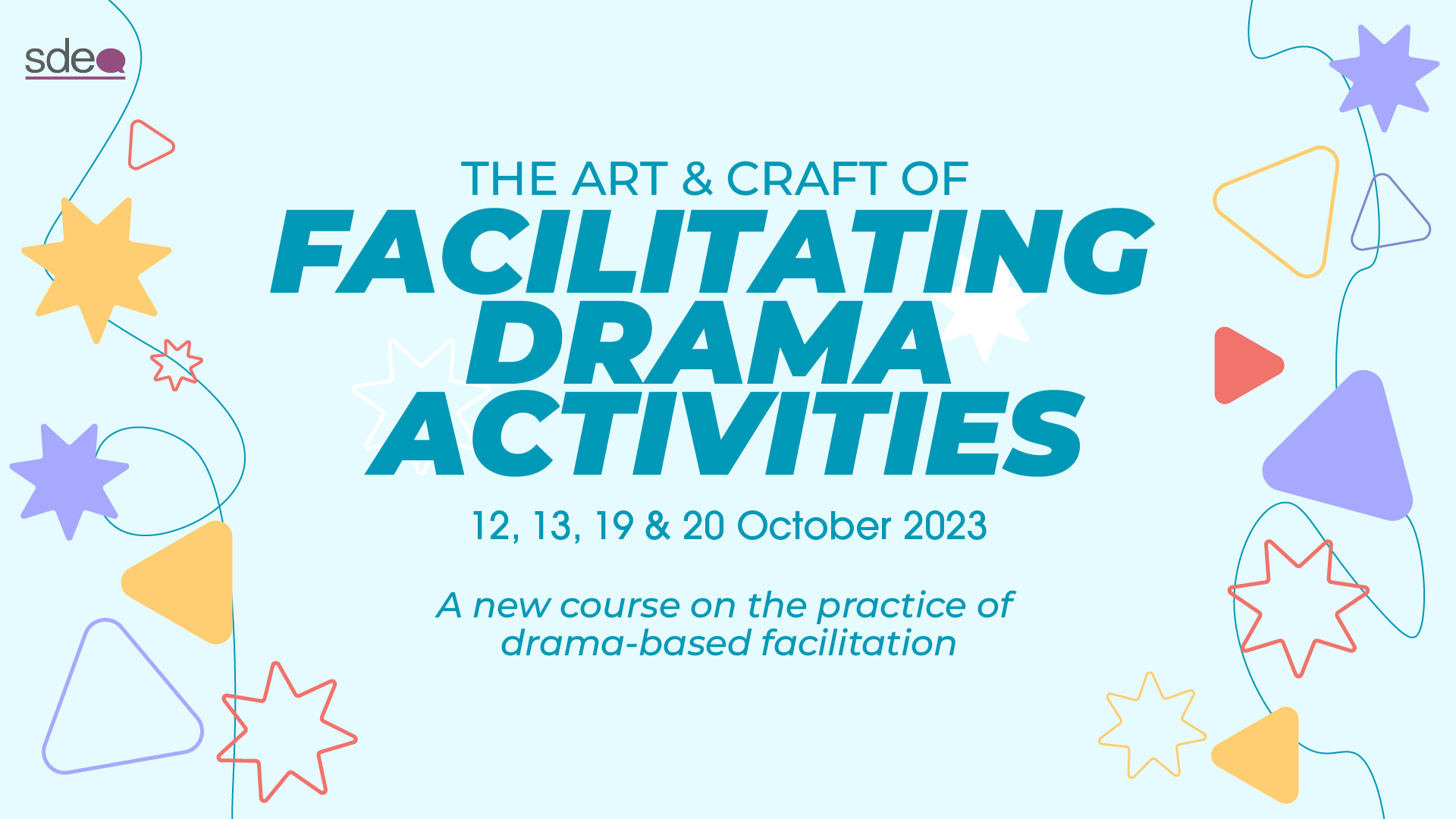 Drama activities can be used to establish relationships, develop group cohesion, develop skills, and as a springboard to activities.
This course is a practical dive into the act of facilitation of drama activities for non-performative intentions and objectives.
Participants will reflect on principles of improvisation in facilitation, enhance their facilitator's presence and body language, and build a reflexive practice.
It is designed for those new to the field, as well as those who have some experience and want to become a better drama facilitator.
About The Course
Learning Outcomes:
Participants will be able to:  
Identify, plan, and facilitate basic drama activities for outcomes such as group-building, focus, creativity, and imagination, among others; 
Improve their physical presence and body language as a facilitator; 
Build reflexivity in their practice. 
Course Objectives:
Expose participants to a variety of drama activities in an applied drama context 
Understand how drama activities can be used for developing executive functions, building community, and as part of group processes 
Understand principles of facilitation related to drama activities 
Recognise and understand individual needs in a group setting 
Incorporate reflexivity into the practice of facilitation 
Pre-requisites:
Minimum 18-years-old 
Some experience in facilitating drama activities 
Suitable for:
People considering a career in drama facilitation in community contexts 
Drama Practitioners 
Programme Executives with Social Service Agencies
Course Fee
Standard Registration: S$750.00
SDEA Members: S$600.00
(inclusive of admin and registration fee)
Course Application
If you require any support, please contact projects@sdea.org.sg.
Interviews with Michael Cheng
What can you expect from the course?
Why use drama activities in your facilitation?
What does it mean to be a good facilitator? [coming soon]
Featured Programmes
Find out about The Art & Craft of Facilitating Drama Activities's programmes and join their upcoming sessions.