Khairul Nizam remembers his gratifying experience as part of the SDEA committee
Khairul Nizam served as the secretary from 2017-2019, leading conversations with members and building relationships with partners in the theatre industry.
August 1, 2019
by SDEA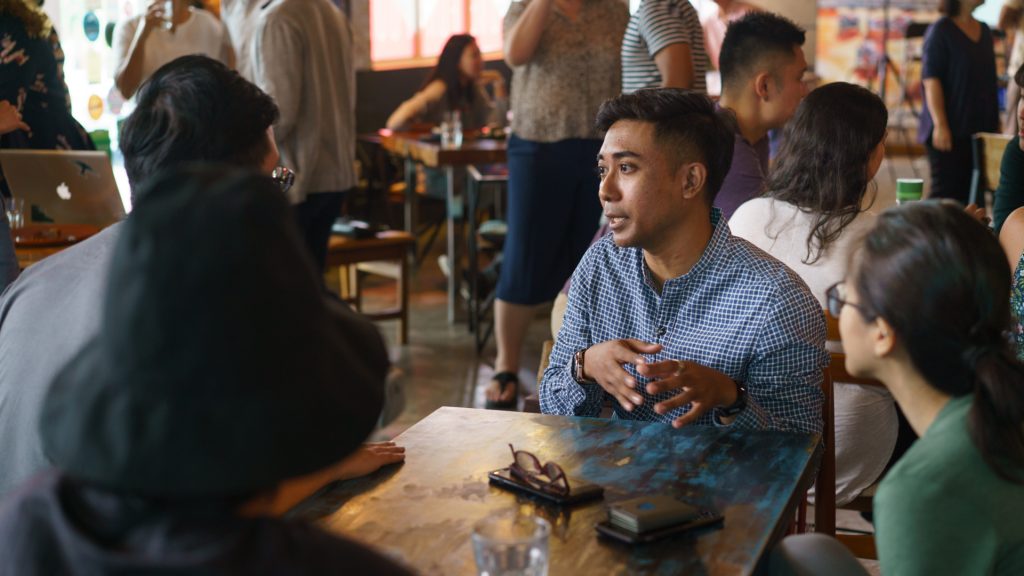 With the current committee ending their current term of 2017-2019 at the upcoming Annual General Meeting on 24th August, we sat down with some of the committee members to reflect on an eventful 2 years.
Khairul Nizam served as the secretary from 2017-2019, leading conversations with members and building relationships with partners in the theatre industry.
What have you learnt from your interactions with SDEA members?
In my interactions, I got to know that there are very passionate members out there – from the young, to the young at heart. They hold their craftsmanship at high regard and are not selfish to share their passion and love. I am privileged that I had, and still have, the opportunity to (get to) know these members, and am humbled by their desire to practice, their hunger for excellence, and their hope for the future.
Amidst the optimisms, I also learnt that there are still some deep-seated issues plaguing our theatre/drama educators. From the collective voices, I have gained deeper understanding that independence and trust building are essential in striving towards our aspirations as a fraternity.
What is one takeaway from your term as Secretary in the SDEA committee?
For me, personally, it was definitely a steep learning curve to assume a leadership position in the association for the past two years. The experiences have been eye-opening. I was forced beyond the classroom and theatre studio, which had been my comfort zone, to interacting with stakeholders and engaging the SDEA members.
The work that I have done was only a small factor that contributed to the larger aspirations that we have collectively, and I will always continue the pursuit. My time spent working with various people led me to understand that entrusting responsibilities is a collective effort, and as a leader it is necessary to provide sufficient room for the team members to develop and grow. To trust one another and empower my team mates to make decisions is very important.
I am, but only a small fragment, part of a bigger fabric. There is still more work to be done.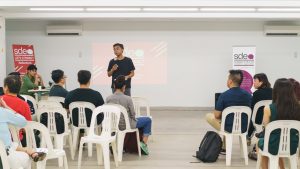 Do you have any words of advice for the new committee?
Serving in the SDEA committee should not come with an expectation of reward or recognition. The work that you will embark on is one that is selfless and for the greater good of the fraternity. The outcome and impact might not be immediate, but the ripple effects that you will create will definitely resonate with the members to whom you are accountable for.
The 2-year stint might sound daunting, but the satisfaction knowing you have impacted the landscape in some way is larger than any Goliath. Have an open mind and heart as you embark on this journey.
Khairul's term as a committee member will end on 10am Saturday 24th August 2019, at Centre 42 during the Annual General Meeting. Register at SDEAAGM2019.peatix.com to vote for the next committee, or run for office yourself at sdea.org.sg/nominations-for-committee-2019-2021.
Committee Members and Secretariat present at Let's Connect Interweave, February 2019. From left: Elaine Ng (Treasurer, 2017-2019), Elvira Holmberg (President, 2015-2019), Khairulnizam Hamid (Secretary, 2017-2019), Choy Wai Wan (Seated, Committee Member, 2017-2019), Mark Benedict Cheong (Foreground, Secretariat), Tan Chia Wei (Foreground, Committee Member, 2017-2019), Banupriya Ponnarasu (Secretariat), Lala Gwen Thomas (Secretariat), Yee Isabelle (Secretariat)