Long standing member, Ahmad Musta'ain Khamis, reminisces on the value of community in SDEA
Ahmad Musta'ain Khamis has been serving the committee for 4 terms, up until last year when he had to leave for Edinburgh for his postgraduate studies. We caught up with him to speak about his time as a committee member, and the value of the SDEA community.
August 19, 2019
by SDEA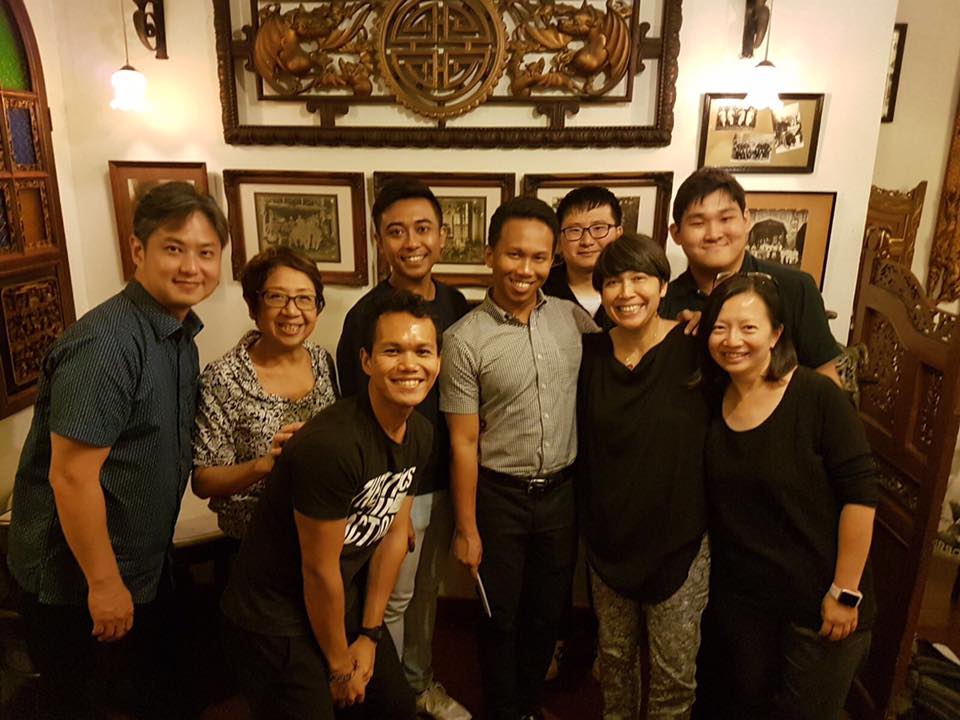 With the current committee ending their current term of 2017-2019 at the upcoming Annual General Meeting on 24th August, we sat down with some of the committee members past and present to reflect on their turn in the committee.
Ahmad Musta'ain Khamis has been serving the committee for 4 terms, up until last year when he had to leave for Edinburgh for his postgraduate studies. We caught up with him to speak about his time as a committee member, and the value of the SDEA community.
How has your experience been serving in the SDEA committee over 4 terms?
I started as a comm member while I was an undergraduate. At the inaugural TAC, I was recruited by Elvira and Kenneth Kwok, and then I later took on the role Secretary and then Vice-President. Last year, I had to step down from that position when I left for Edinburgh to pursue my postgraduate studies.
The experience of serving SDEA has been a joyride – I was very blessed to have Peggy Ferroa and Elvira Holmberg helm the Presidency of SDEA with much wisdom and grace. Most of the people that I worked with continue to be closest of friends whom I still keep in touch with.
And it is because the work and the relationships forged at SDEA, that even when I'm not in Singapore or with SDEA, I continue to look out for opportunities for SDEA, or to share them with my SDEA friends. But I'm looking forward to new faces, new energies, new ideas and new leadership. So much still needs to be done and I remain hopeful and excited for the new comm.
What makes being a part of the committee a fulfilling experience?
The work that we do isn't just for your regular industry friends, it's for the future. It's for those who you would never imagine are of our own – like the easily forgotten drama teachers who are fighting tooth and nail as the budget for arts education takes yet another cut. Or the community workers and artists who are in need of compatriots and the opportunities to do the projects they feel passionate about. Or the art practitioners whom after years of art-making or acting would like to expand their practice to new projects or new audiences but don't know where to go and what to do to develop themselves. Or for those young ones who just finished learning theatre or drama and are keen to teach but lack the pedagogical knowledge to make effectual drama teachers.
These are just some of the people you need to bear in mind when you work as a comm. And in all honesty, it can be a very thankless job. The hustle is real and only gets more challenging when you're in the thick of planning and preparing for events. So find ways to lean on your comm, and be willing to look for mentors who may not be in the comm but have served SDEA because they have so much to share.
We care and we can be very generous if you ask nicely. So, take heart and chart your own growth as you help SDEA grow.
What has been a highlight from serving in the various committees?
It's about having worked with people who are just absolutely brilliant and passionate in the way they view art and arts education. SDEA has always collaborated closely with the finest of industry players: I enjoyed working with Rosemary McGowan and Sean Tobin for Celebrate Drama. I loved working with Dr Prue Wales, Peggy Ferroa, Caleb Lee, Elvira Holmberg and Koh Hui Ling for TAC. I found a favourite collaborator to work with, Marianne Sim. And of course, Michele Lim, Noorlinah Mohamed, Serena Ho, Oniatta Effendi, Dr Charlene Rajendran, Chong Tze Chien, Elaine Ng, Jean Ng and the previous members of the secretariat: Ayda, T
haslim and Lena. You read about these people in the papers, in books and social media, and you see them on and off stage, and you gush at their sheer brilliance.
Well, I do.
And then you spend time with them and talk to them and hear them share their take on arts education or performance making, and with them, we build on ideas collaboratively for events, workshops and projects – where can you ever get opportunities like these?
So I am very blessed for these opportunities because now I know better. I listen to them and realise that we can work out new possibilities – inject more creativity, problem-solving, and be more willing to think bigger and smarter, so I know I am growing in various fronts. And it really made me want to build more connections with other artists, thought leaders, and see how we can all contribute to drama education given our expertise and needs.
W**hat are some words of advice you have for the new committee?**
I believe that when serving and taking on the responsibilities as a committee member, it never is about what you can benefit from SDEA and later value-add to your work. Instead, it should be the reverse – given your expertise and experience, what is it that you can offer and contribute to SDEA? Especially because while SDEA represents a niche, its reach also covers a wide drama/theatre education landscape; both MOE and non-MOE teachers, it looks at education and educators who champion the value and practice of drama in the areas of community, institutions and performance.
You belong to that community, and so, serving SDEA is about serving the needs of your community that go beyond your own needs. Be willing to be curious about the work that we do; it may not directly affect you, but that's where you will grow in your understanding of drama pedagogy, ethics, community and art-making.
Join us on Saturday 24th August 2019, at Centre 42 for the Annual General Meeting where we will be electing a new committee. Register at SDEAAGM2019.peatix.com to vote for the next committee, or run for office yourself at sdea.org.sg/nominations-for-committee-2019-2021.