SDEA Let's Connect is a casual way for members and non-members to get to know one another through knowledge exchange, sharing, games, or simply having conversations over coffee.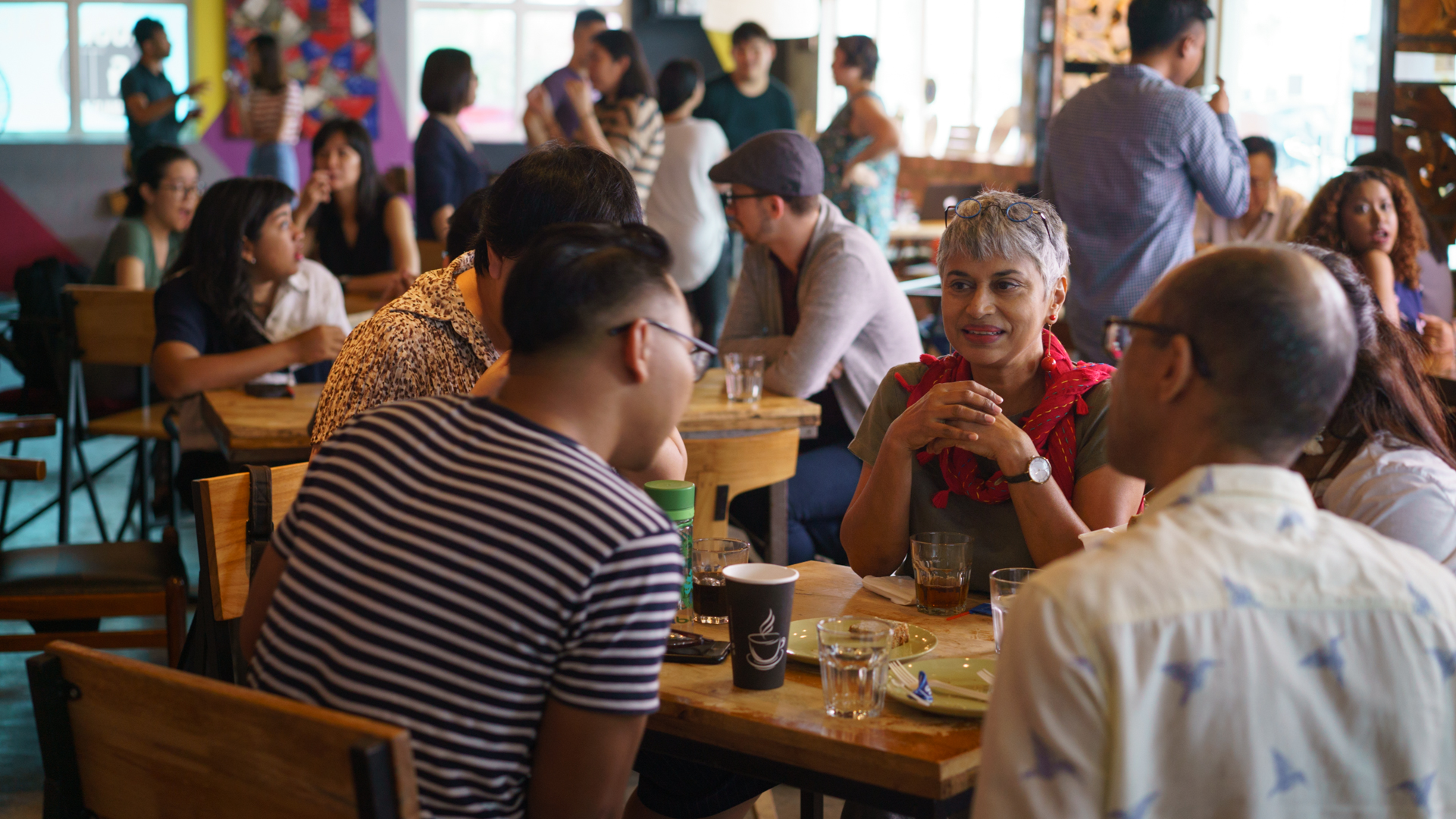 Let's Connect sessions happen 3 times a year, with each session based on a different theme with varied activities.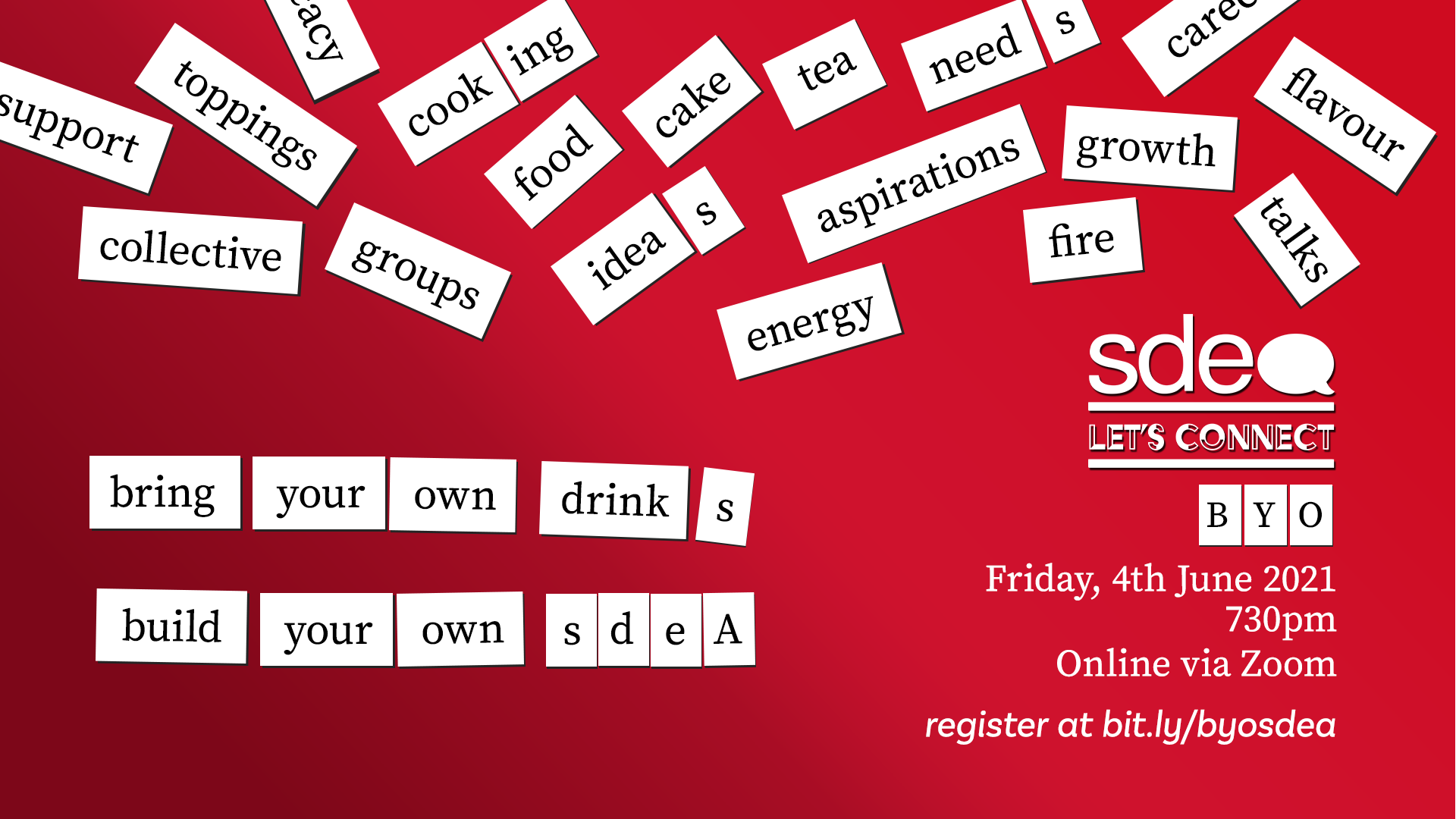 Let's Connect: BYO
Friday, 4th June 2021
7:30pm - 9:00pm
Bring Your Own drinks, Build Your Own SDEA.
2021 is whizzing by. We're already nearly at the midpoint! A perfect time to take stock of how far we've come, and how far we have yet to go. Join us as we reflect on SDEA - what does SDEA mean to you? How do you see SDEA growing as an arts advocacy organisation? What are our next steps, and how can you be an important part of it?
We're calling out to you, whether you are a new member, a curious practitioner, or an educator who's been through our doors many times. Join us online on the 4th of June, bring your own drinks, meet other practitioners, and together let's build our own SDEA.