Launch of The Arts Freelancer's Playbook: SDEA's Guide To Understanding Contracts
After two years of focus groups, meetings, and trawling through T&Cs, SDEA is proud to launch The Arts Freelancer's Playbook: SDEA's Guide to Understanding Contracts.
February 24, 2023
by SDEA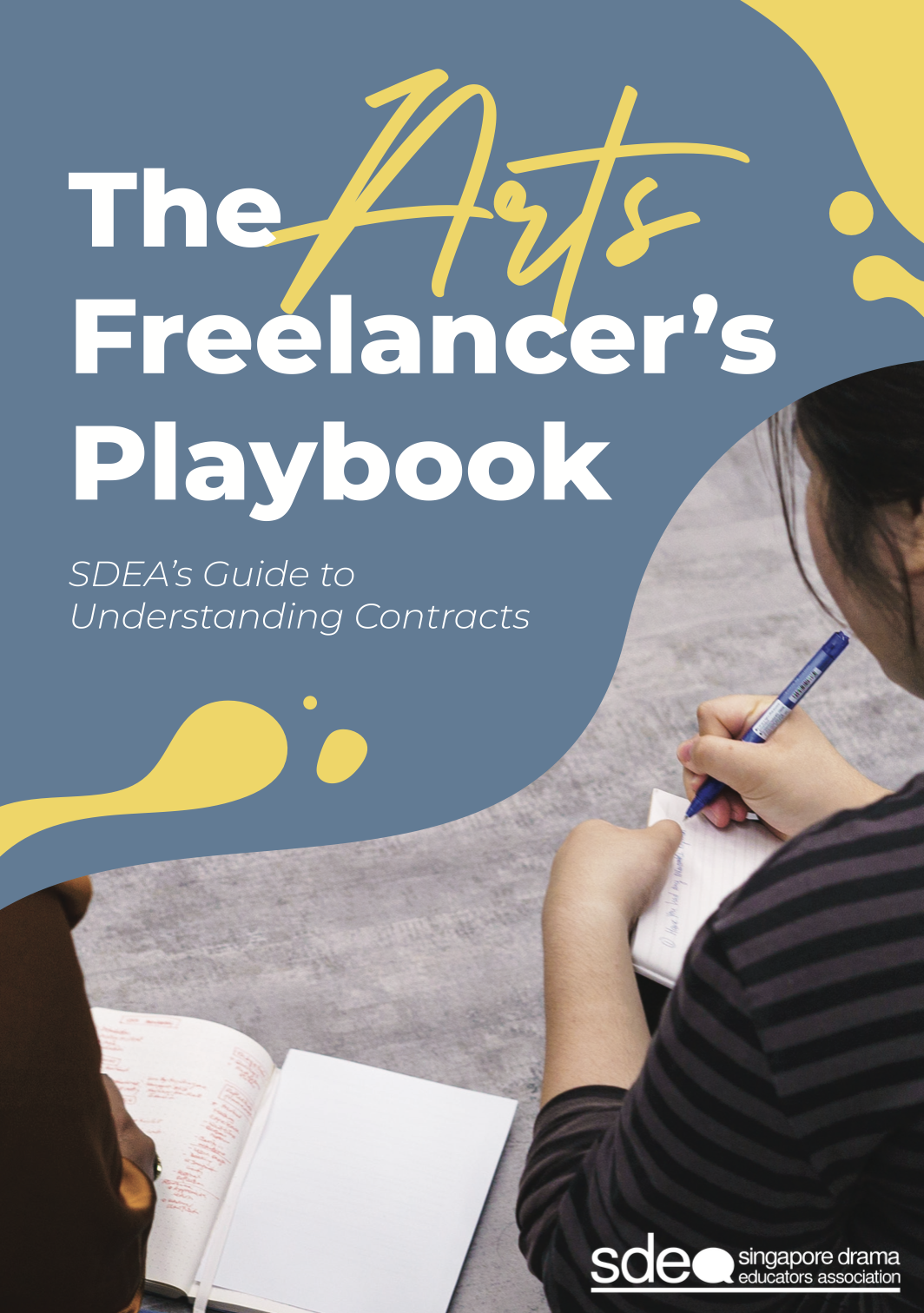 About the Playbook:
Confused by your contract as a freelance drama educator? Not sure what to look out for when reading the T&Cs? What are your IP rights when writing a script for a school? How can I be better protected and informed about the next big 'force majeure'? 
This living resource was developed by the SDEA Advocacy Subcommittee together with law practitioner and arts advocate Wang Liansheng and edited by Euginia Tan. It aims to demystify and guide freelance drama educators through the confusion of contracts and point out what to look out for in the T&Cs. This will equip freelancers with the knowledge to understand and negotiate for fairer contracts.
Launching as a collection of seven online chapters, the resource will be further developed and reviewed in response to feedback and changes in the landscape. SDEA will also be using the playbook as a stepping stone to other projects that will enable arts practitioners to advocate for fairer practices across the sector.