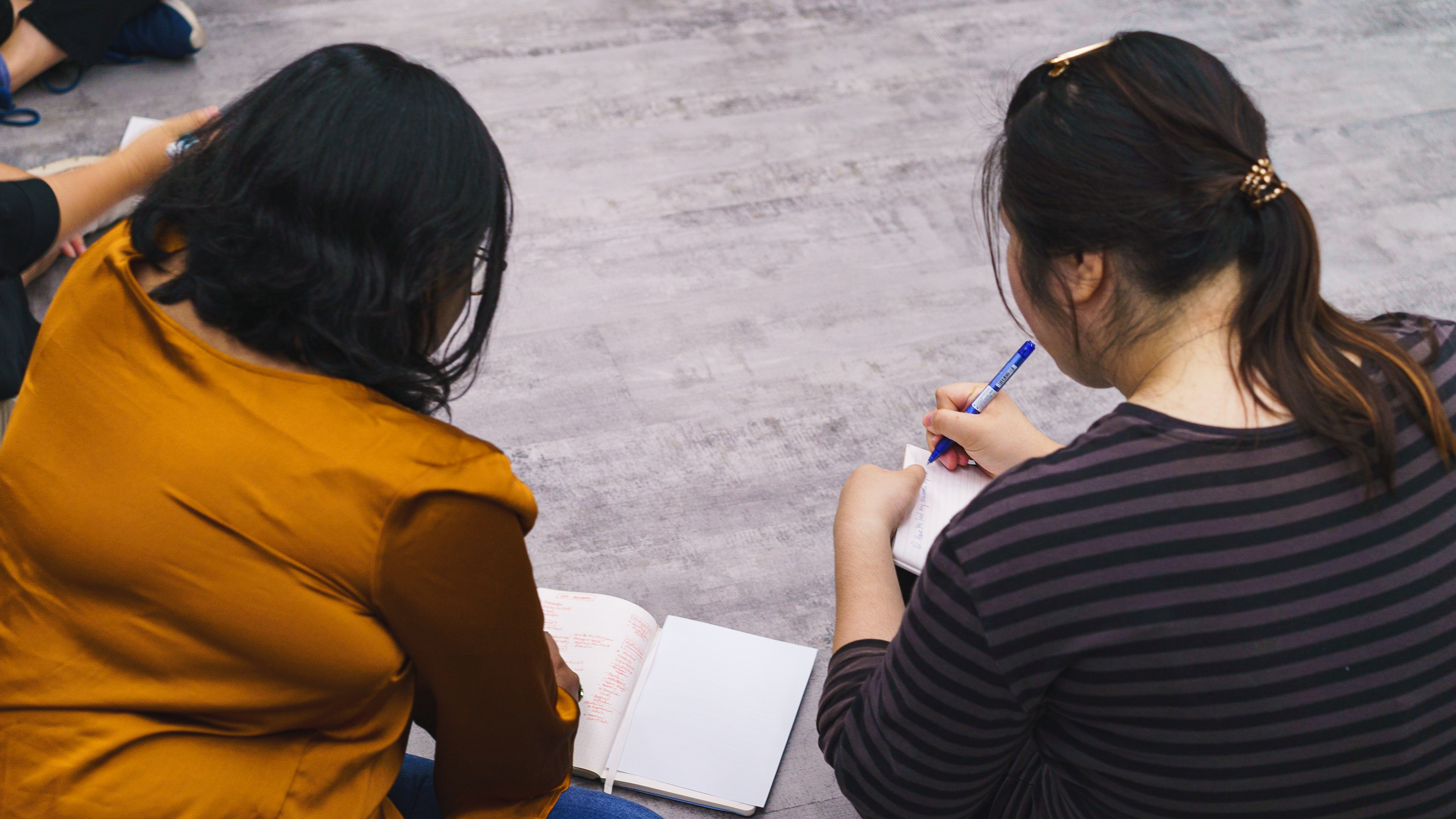 Response to Infographic attached to the Article "8 in 10 Singaporeans willing to pay more for essential services: Survey" in The Sunday Times dated 14**th** June 2020 A recent infographic published by The Straits Times showed that out of 1000 respondents, 71% had considered the occupation 'Artist' as non-essential. This sparked ire and backlash within the arts community and creative industries, many of whom identify with the general label of 'Artist' reflected in the survey. The Singapore Drama Educators Association (SDEA) advocates for the value and practice of drama/theatre in community, education, and performance. We believe that drama, along with other professions, plays a vital part in Singapore's ecosystem. The impact of drama reaches far beyond entertainment, into a wide variety of other fields including medical health (clown doctors), mental health (drama therapists), and prison systems (applied drama projects in prisons).
Standing with raising the wages of essential service workers SDEA recognises and stands by the movement to ensure that people working in essential services that keep Singapore operating in these times should be better compensated through their wages. We are heartened to know that many respondents are also willing to pay for these services. We hope that those advocating for these changes – many artists included – continue to do the good work they do and push for fairer wages for all living and working in Singapore.
Addressing the Infographic SDEA understands that a sample size of 1000 is considered adequate from a statistics standpoint where random sampling is employed. SDEA also understands that the survey was commissioned by The Straits Times to Milieu Insight, specialists in consumer research. SDEA is also aware of a statement by Milieu Insight detailing their process. Hence, we offer this response with these understandings in mind. The infographic presented included a column detailing which occupations were considered 'non-essential', with the generic 'Artist' at the top. We believe that the inclusion of the list of non-essential occupations detracted from the focus of the article, which was to advocate for fairer wages for essential services such as cleaning and security. We urge The Straits Times, a publication with a readership of more than 1.2 million readers, to undertake greater responsibility in the presentation of data. Not doing so has, in this instance, detracted from what the article was truly about – raising the wages of essential workers in Singapore.
Looking Forward SDEA believes that all art forms, alongside other professions, are vital to our progress as a society and as people. The National Arts Council's mission to champion the creation and appreciation of the arts as an integral part of our lives reflects this as a national importance. SDEA has seen how a wide range of drama practitioners, teaching artists, and applied theatre practitioners have continued to add to Singapore's ecosystem, even during these times. From practitioners tirelessly working with community groups, to storytellers hosting online sessions and making use of puppetry to engage children, to applied theatre practitioners using drama strategies to allow participants to work through their anxieties in this time. Some are even using videos games to teach values, emotional learning, and dramatic theories to a range of ages. We at SDEA believe that every single person and every occupation is vital and has a role to play in our country's ecosystem. For our part, SDEA will continue to advocate for the value and practice of drama/theatre in all avenues of the ecosystem. We invite The Straits Times to work with us to create more understanding and awareness of the variety of artists that exist, even within the continuum of the drama/theatre practitioner. SDEA is also open to engaging with other media outlets and will continue valuable conversations with the community and other professional organisations. It is our hope that artists across all its multiple disciplines, as well as all others adding value to the lives of people during these times, continue to have their work valued.
If you would like to get in touch with us, you may drop us an email at office@sdea.org.sg.
Regards, SDEA Committee 2019 - 2021